MEA tablet market struggles in Q4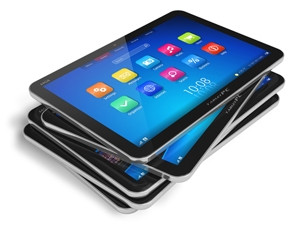 The tablet market in the Middle East and Africa (MEA) declined 8.8% year-on-year in the fourth quarter of 2015 to total 4.05 million units.
This is according to the latest figures from International Data Corporation's (IDC's) Middle East and Africa Quarterly Tablet Tracker.
The global IT research and consulting services firm found that for 2015 as a whole, tablet shipments in MEA declined 3.1% year-on-year to total 16.2 million units. Worldwide, the tablet market declined by 9.9% in 2015.
"The largest vendors are feeling the pinch of saturation in many countries across the Middle East, and low consumer confidence in oil-dependent economies is driving down demand," says Nakul Dogra, a senior research analyst for personal computing, systems, and infrastructure solutions at IDC Middle East, Africa and Turkey.
"In addition, the bigger screen sizes of today's smartphones continue to cannibalise spending on traditional slate tablets."
One of the only bright spots in the MEA tablet market was the growth of detachable tablets, which saw shipments growing 95.4% year-on-year in 2015. IDC forecasts a compound annual growth rate (CAGR) of 30.3% through 2020.
IDC believes the growth of detachables will further drive the growth of the Windows operating system at the expense of Android and iOS.
"Detachables primarily run on Windows, and end-users are increasingly looking at these devices as an alternative for traditional notebooks," says Fouad Rafiq Charakla, senior programme manager for personal computing, systems, and infrastructure solutions at IDC Middle East, Africa and Turkey.
"Adoption rates are currently still low, but demand for detachable tablets is going to increase exponentially over the coming years from enterprises and consumers alike," adds Charakla.
Dogra says much of the demand for bigger vendors like Samsung and Lenovo stems from their entry-level models.
"But there is growing competition in this segment of the market from smaller vendors that are happy to operate at much lower margins. This is forcing the bigger vendors to cut their prices in order to remain competitive, which is eroding their margins and pushing the market's average selling price down even further."
In terms of vendor rankings, Samsung - which has the broadest tablet portfolio - continued to lead the MEA tablet market in the fourth quarter of last year with a 21.4% share, a year-on-year decline of 0.1%.
Despite suffering a 22.1% year-on-year decline in shipments, Apple overtook Lenovo to take second place with 11.2% share. The iPad Pro, which was expected to boost Apple's share of the MEA tablet market, received a meek response in the region.
Lenovo saw its market share fall from 13% in the third quarter of 2015 to 9.9% in Q4 to rank third in the MEA tablet market. The vendor experienced major declines in some of its key markets, including Saudi Arabia, Turkey and the 'rest of Middle East' sub-region.
IDC has revised its forecast for the 2016 MEA tablet market downwards and now expects a total of 16.52 million units to be shipped for the year, representing a year-on-year growth of just 2%.
"Consumer sentiment is expected to remain low, particularly in oil-dependent economies. Africa is expected to grow faster when compared to the Middle East, due to the current lower tablet penetration rates in Africa leaving more room for growth," concludes Charakla.