Knott-Craig suffers 'minor stroke'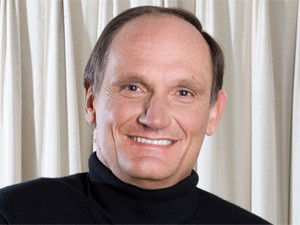 Cell C CEO Alan Knott-Craig has suffered a stroke and is recovering in hospital, the company said in a statement.
"[Knott-Craig] suffered a minor stroke earlier today. He is currently recovering in hospital and is responding well to treatment. He is expected to make a full recovery."
Jose Dos Santos, Cell C's chief commercial officer, will stand in as CEO until Knott-Craig returns to work.
"The board and staff wish Alan a speedy recovery. No further information can be provided at this stage and we kindly ask that his privacy be respected at this time," says Cell C.
Knott-Craig has suffered at least two heart attacks in the past. In June 2008, this was believed to be a significant motivating factor for the telecoms stalwart announcing his early exit as Vodacom CEO.
In September 2008, when he officially confirmed he would step down from the top spot at SA's first mobile operator, a spokesperson for Knott-Craig said the retiring CEO wanted to pursue other interests, including photography - still one of his great passions.
"Alan is a very energetic individual. His feisty battles at Vodacom board meetings would put any 20-year-old in the shade. Alan is known for never backing down."
News of Knott-Craig's re-entry into telecoms as CEO of third operator Cell C at the beginning of last year was met with great optimism by industry observers. He has been described as "the man with the golden touch" and has been instrumental in sparking a mobile price war between SA's operators - a task he set out to accomplish almost immediately after being officially appointed Cell C CEO in April last year.