Cartrack hits R1bn revenue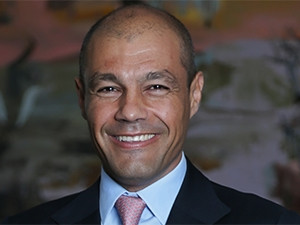 Cartrack, a provider of fleet management and telematics services, increased annual revenue by 20% to R1 billion and raised profit after tax by 25% to R259.5 million.
The JSE-listed company this morning presented highlights for the year ended 29 February.
Cartrack is a GSM technology-driven vehicle telematics, communication and stolen vehicle recovery business, servicing more than 450 000 vehicles worldwide. The company competes with JSE-listed Digicore, which was recently acquired by US-based technology firm Novatel for R1.1 billion.
A recent Berg Insight report pointed out the number of fleet management systems in active use in SA is forecast to grow at a compound annual growth rate of 10.8% from 0.9 million units in 2015 to 1.5 million by 2020.
Headline earnings for Cartrack increased by 27% to R241.9 million and the company declared a total dividend of 55c per share for FY16, representing a 20% increase from the prior year. EBITDA for the period of R463.1 million equates to an increase of 28% from 2015. EBITDA margins increased to 46% from 43% in 2015.
"Cartrack's vision is to achieve global industry leadership in the telematics industry. We have been working tirelessly to achieve this vision, not only through our increasingly extensive geographical expansion, but also through further innovation of our proprietary technologies," says Zak Calisto, global CEO of Cartrack.
"We attribute the successful sales growth in this period to the ability to adapt to the changes in our operating environments globally, to the value we add for customers, our stringent internal systems, and to the fact that we operate in rapidly growing and largely underpenetrated markets."
Expansion drive
As part of its international expansion drive, Cartrack opened new operations in six countries in Asia and the Middle East at the end of 2015, using the established Singapore business as the central hub for the region.
Revenue from international operations grew by 25% to R256.9 million, which represents 26% of global revenue. The global active subscriber base grew by 17% or 72 000 units to 502 849.
"This is in line with our expectations and now provides a good platform for significant global, scalable growth," Calisto notes.
Contract subscription revenue grew by 20% and continues to represent 84% of the company's total revenue. The fleet management subscriber base grew by 60 580 units, now representing 56% (2015: 51%) of the Cartrack active contract base.
Despite the sharp decline in the South African rand, the net effect of currency fluctuations on Cartrack's global business over the past year has impacted positively on the consolidated profit before tax by an estimated R13 million, the company says.
"The South African segment still accounts for 74% of total revenue," says Calisto. "Despite the economic slowdown evidenced by declining new vehicle sales and lower consumer confidence, this region achieved record annual unit sales and increased the subscriber base by 16% to 391 000 units, showing our most recent investment in brand development and distribution channels is yielding results. We have achieved an audited vehicle recovery rate of 94% while experiencing a substantial increase in vehicle theft in southern Africa."
Africa challenge
According to Cartrack, Africa is being affected by declining global demand and subdued commodity prices and was also impacted by the unexpected high and rapid depreciation of local currencies and inflation.
It points out these economic conditions resulted in higher debtor defaults, specifically in respect of subscribers who contracted for services at the lower end of the price spectrum. While trading conditions were challenging, the telematics company says the subscriber base in Africa nevertheless grew by 10% after considerable churn and revenue increased by a satisfactory 22%. Operating profit increased 29% to R56.5 million. "This year, Africa tested our ability to do business in extreme environments." says Calisto.
In Europe, Cartrack recorded a healthy growth of 23% in the subscriber base. Price pressures impacted substantially on revenue growth; however, management believes prices have stabilised. Stringent cost management and the strengthening of the euro against the rand contributed to a higher operating profit margin. The net effect was an increase of 53% in operating profit.
The 2016 financial year was the first full year of operation for six of the Asian entities, with only Singapore being fully operative, the company says.
This segment grew its subscriber base in line with expectations and lifted revenue 134% to R27.6 million. The well-established Singapore operation increased its profitability this year on the back of solid subscriber growth.
As expected, it notes, the other newly established entities recorded losses, as the overhead expenditure on the infrastructure build of each operation was increased to support the planned sales growth, culminating in operating losses of R12 million in 2016.