Opera Software launches news app in Africa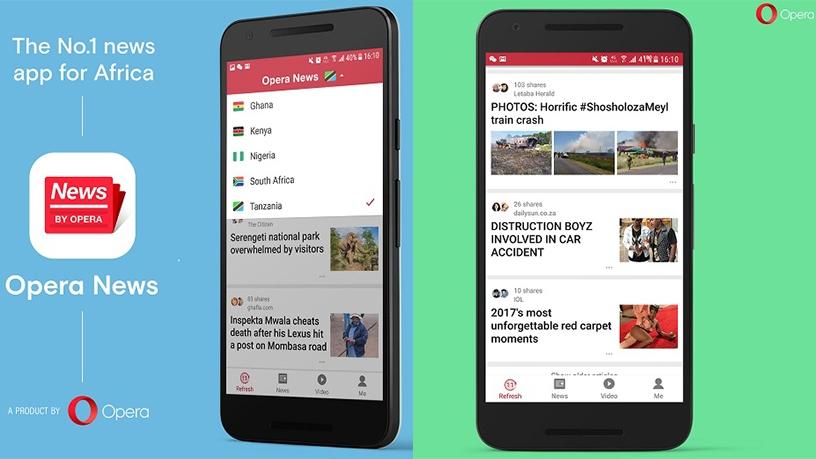 Popular Norwegian browser development company Opera Software has launched a dedicated news app: Opera News.
In what the company calls its "Africa first strategy", Opera News is available in 23 African countries including Nigeria, Tanzania, Zambia and South Africa.
According to the company, the free app will deliver real-time, AI-curated news to users. "Opera News delivers a variety of news and videos. It also gets smarter with each use as it learns preferred news. The app can also save up to 80% of users' mobile data through its specialised turbo engine," explained Jorgen Arnesen, global head of marketing and distribution at Opera.
Results of the initial test phase for Opera News indicated strong interest for the new app, Arnesen adds. "After two weeks of testing, the app has been very well received by mobile users in Africa with more than 100 000 people having downloaded Opera News and it is currently the most downloaded news app in Africa," he said. "Africa is an incredibly interesting region that will experience an enormous growth over the coming years. Our new strategy means we want to make the very best products for Africans, hence our priority on the region."
"African users are among the world's most avid mobile news readers," continued Arnesen. "Users in Nigeria, Kenya, South Africa, Ghana and Tanzania enjoy browsing the Web to read about various topics ranging from sports, celebrities to politics."
Last year the company outlined plans to invest $100 million in the African market as part of its Africa first strategy which will see it develop and launch its mobile products first for the African markets. Opera News is the first product to be launched under this new strategy. Speaking at the time, Richard Monday, VP of Africa, Opera Software said Africa is a very important market for Opera as nine of the top 20 Opera Mini user countries are from the region.
"We aim to invest heavily in Africa, to build a local platform and grow with the local business partners. This platform will expand the user base for content providers, e-commerce businesses, operators, OEMs and others to strengthen the African Internet ecosystem," said Monday.
Opera News is currently available for download on Google Play.