Managing BYOD security challenges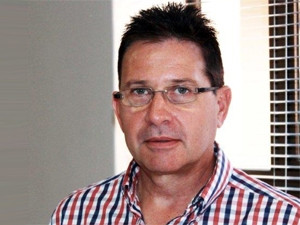 To mitigate bring your own device (BYOD) security risks, organisations should adopt policies and solutions to ensure the safety of their data.
This is according to Gregory Anderson, country manager at Trend Micro SA, who notes BYOD programmes that successfully address security concerns can unlock competitive advantage.
Organisations should have rules employees must follow to access corporate data and systems from their mobile devices, he says.
Apart from being responsible for personal data, the user now has the responsibility of safeguarding enterprise data stored on the device, Anderson adds.
He points out users who bring their own devices to work must have security solutions installed on their devices in line with the solutions used throughout the company.
The line between how much control or access an organisation has to its employees' devices is becoming blurred, Anderson says.
However, the security of company data and the precautions that are necessary should be clear so that employees can decide if they want to bring their devices to work, he continues.
The right security measures depend on the size of the organisation and what type of data needs to be protected, as well as who has access to what and when, Anderson notes.
An all-encompassing security solution is the best option for any business - it needs to think about complete user protection, cloud and data centre custom defence solutions as well as a stealthy security policy, he suggests.
To begin the process of securing corporate networks - data companies need to do an honest assessment of their Internet security and fill in the gaps accordingly, Anderson concludes.
Doros Hadjizenonos, country manager at Check Point SA, says South African organisations are behind in terms of adopting better security measures (over and above password protection) to protect data.
"We often come across companies that have a false sense of security by implementing the most basic form of protection and in many cases the reason is that the budget is just not there to move to the more advanced technologies."
He believes it comes down to knowledge - once managers understand the risk they are exposing their company to and actually get visibility of what is going on in their network, the conversation of budget is not that important anymore.
It is vital to adopt the correct technology that provides a higher level of security, but at the same time it should not make it more difficult to use the data, says Hadjizenonos, adding there should be a balance between security and convenience.