IBM, Vodacom, Gijima in mega data centre deal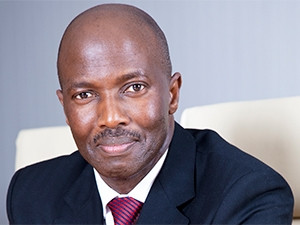 Computing giant IBM is opening a new cloud data centre Johannesburg.
The company has partnered with Vodacom and Gijima to unveil a massive data centre targeting South African large enterprises.
The new facility - located in Midrand with a backup in Pretoria - is tailored towards running and managing SAP applications and workloads in the cloud.
The companies say this is a significant development for the tech industry in terms of building the local capacity to use and leverage new technology platforms. It's also noteworthy for SA as the data centre provides a cloud managed services offering for infrastructure-as-a-service, as well as SAP-certified platform-as-a-service, they note.
The partners believe this is set to tip the scales on the adoption of cloud technology for enterprises and accelerate the economic benefits cloud computing can unlock in the country.
Digital transformation
Under the partnership, IBM will provide its cloud services, which deliver access to public, private and hybrid cloud services for digital transformation. IBM Cloud is a growing collection of services including analytics, mobile, networking, storage, Internet of things and cognitive computing.
"All these cloud services get automatically managed without the client intervening. All the other data centres in SA have got people managing them," says Hamilton Ratshefola, IBM's country GM for SA.
He adds that in Q1 2014, IBM announced a $1.2 billion investment in data centres around the world and the new data centre is part of that investment. This is the 46th data centre in the world that IBM has invested in and it will be connected to its other data centres around the world.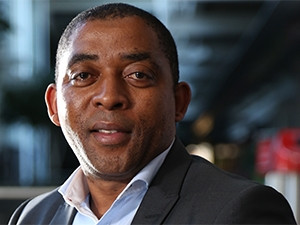 The companies say bringing together Vodacom's network and Africa footprint, Gijima's SAP enterprise expertise, and IBM's cloud platforms will create a powerhouse in cloud services.
Gijima and Vodacom will both resell IBM's cloud managed services to the SAP enterprise customer base in the region.
Vodacom's role in the partnership is providing the network, according to Vuyani Jarana, chief officer of Vodacom Business. "Our infrastructure will complete the puzzle in this offering. Vodacom invests over R8 billion annually in infrastructure, and a portion of that goes to high-speed transport networks."
Eileen Wilton, CEO of Gijima, says the ICT services provider will be critical in bringing its existing clientele base to the partnership.
"Gijima, as a 100% black-owned South African company, is proud to be the cloud partner of choice for these unique IBM services," says Wilton. "The partnership with IBM and Vodacom is an extension of Gijima's hybrid cloud strategy and is the culmination of two years of hard work as part of our turnaround strategy. Gijima is the ideal partner for this service as we already have the system and SAP integration skills as part of our existing solutions offering."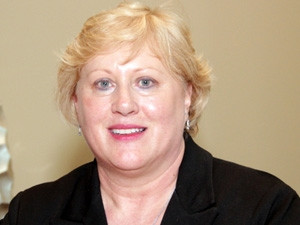 "We're working to drive cloud adoption that best leverages a customer's existing IT investments," says Ratshefola. "Our new cloud data centre gives customers a local onramp to IBM Cloud services, including moving mission-critical SAP workloads to the cloud with ease. It also gives customers the added flexibility of keeping data within the country which is a key differentiator for IBM."
Global reach
The facility will provide SAP enterprise customers in SA and Africa with access to IBM's global network of cloud data centres and services expertise. This will enable businesses to run critical applications on the cloud, providing access to services for building in-country cloud solutions, while offering faster network speeds to improve performance and reach end-users faster.
"The increase of enterprise cloud computing on the continent is being driven by large enterprise and multinational organisations expanding their presence and IT requirements across Africa," says Jarana.
"CIOs are looking to gain efficiencies and cut costs by moving more of their IT infrastructure, applications and processes into the cloud. Vodacom's extensive fixed and mobile network infrastructure, pan-African and global footprint, and its investment in data centre infrastructure provides the ideal platform and environment to deliver cloud services to large and multinational enterprises."