Druva appoints managed service provider partners in EMEA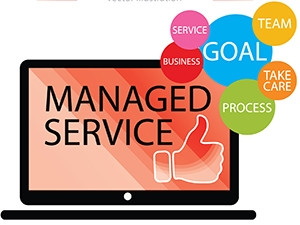 Druva, the leader in converged data protection, has appointed five managed service provider partners in Europe, Middle East and Africa (EMEA).
The company says this was in response to market demand and to complement its traditional channel initiatives across Europe.
The new partners include Gabsten Technologies, data protection and management company based in SA.
According to Druva, the South African company will offer cloud disaster recovery service for customer endpoints as well as traditional IT assets.
Other partners include, AnylinQ, a data management consultancy based in the Netherlands, BinaryCloud, cloud service provider based in Belgium as well as two UK companies - LAN2LAN and ORIIUM.
Using Druva's PartnerSync programme and MSP management service, the new partners will offer data protection and governance services for their customers' mobile and distributed data, including data hosted in cloud services, says Druva.
"This fills a deployment approach gap that companies were asking about - helping them meet their own requirements and making them confident in their disaster recovery strategy, " says Rick Powles, vice president EMEA at Druva.
Data protection requirements are evolving as companies make more use of cloud computing and employees seek to work where it suits them to be, rather than solely in the office, says Powles. As a result, traditional data protection tools are no longer fit for purpose, he adds.
Providing a comprehensive data availability and governance solution for customers can help MSPs fill the gaps that are developing in their customers' data protection strategies, Powles continues.
"As more companies evolve their IT strategies to make use of cloud and mobile, Druva can provide partners with the right tools to help customers ensure their data is protected and remains compliant, wherever and whenever it is created."
Powles says SA is one of Druva's key geographies when it comes to investment and market development.
The business landscape for IT is positive, and there is a willingness to adopt cloud technologies that fits with the company's approach, he notes.
"Many South African companies have taken on cloud applications like Office 365 and Box, and Druva can provide protection for the data within those services."
The way business view cloud has changed as the platforms themselves have evolved and become more sophisticated, says Powles.
However, in SA there are still areas where data protection planning has to catch up with the potential that cloud offers, he explains.
A local MSP can use its specialist knowledge and location to fill this gap, says Powles. "This represents a great opportunity for us as a business, but also for our partners."
The market for cloud solutions around backup, data governance and compliance is growing rapidly in SA, but many of our competitors are only focused on the data centre, says Iniel Dreyer, MD at Gabsten.
"In working with Druva, we are the first company in SA that has expanded our cloud services to extend to our customers' endpoint data protection requirements.
"This partnership with Druva will enable us to deliver best-of-breed endpoint data protection solutions to our customers."