Blue Label to invest R5.5bn in Cell C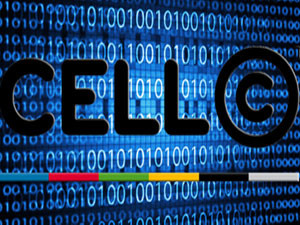 Blue Label Telecoms will now contribute R5.5 billion to gain 45% of Cell C's total issued share capital as part of a proposed recapitalisation of the company, expected to be concluded next month. This is a significant increase on Blue Label's previous plan to invest R4 billion to gain approximately 35% of the mobile operator.
The planned recapitalisation of Cell C was announced in December 2015 and is now expected to be implemented by 18 November 2016, the telecoms operator revealed today. Cell C says conditional agreements for the restructuring have been signed.
The management and staff of Cell C will subscribe for 25% of the issued capital and 3C Telecommunications will subscribe for the sufficient new equity to hold the remaining 30% of the total issued share capital.
"We are delighted to announce this partnership with Blue Label Telecoms and Cell C management and staff. This transaction allows Oger Telecom and 3C to remain invested in Cell C and participate in the value creation arising from this enhanced strategic relationship. We look forward to seeing Cell C achieving new heights," says Mohammed Hariri, chairman of Cell C and Oger Telecom.
The proposed recapitalisation will reduce Cell C's net debt to approximately R8 billion and enable the company to continue to deliver on its growth strategy in a sustainable manner.
"The recapitalisation provides a sustainable growth platform to build on our successes as we continue to drive customer value to realise our exciting growth potential. This is a transformational transaction for Cell C and we are extremely excited about the strengthening of our relationship with Blue Label Telecoms," according to Cell C CEO Jose Dos Santos.
The proposed recapitalisation is subject to funding of all parties and necessary regulatory approvals.