Cell C beats MTN in number-porting battle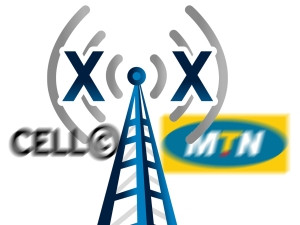 SA's third mobile operator, Cell C, is celebrating a court victory against MTN over number-porting.
MTN, SA's second biggest mobile network operator, was yesterday ordered by a Johannesburg court to allow customers to keep their phone numbers when they opt to switch to other operators.
Number-porting, or simply switching networks, was introduced in SA in 2006 and gives consumers the power to switch their current cellphone network or service provider to a network of their choice but still keep their existing cellphone number.
However, MTN previously did not allow customers to retain their mobile numbers if they did not apply for a transfer within a certain time frame.
Cell C then challenged MTN in court and has won the case.
"Cell C confirms that a court order was granted in its favour against MTN in the Johannesburg High Court on 6 September 2016 regarding MTN's conduct of impeding ports to Cell C," says Graham Mackinnon, Cell C chief legal officer.
He points out Cell C lodged the urgent application because of ongoing problems affecting customers attempting to port to Cell C from MTN where ports were being rejected by MTN for reasons not allowed in terms of the porting regulations.
According to Mackinnon, the high court application followed attempts by Cell C to resolve the issue with MTN before launching the application.
He explains the application dealt with MTN's introduction of an extra step in the porting process making it extremely difficult for customers attempting to port to Cell C and resulting in a massive increase of rejected ports.
Shortly after lodging the application, and on 1 July 2016, Cell C also lodged a complaint with the Independent Communications Authority of SA (ICASA) against MTN's conduct and this matter will hopefully be shortly determined by the regulator, Mackinnon notes.
"Cell C is satisfied with the high court ruling because customers wanting to port to Cell C will no longer be impeded by MTN's actions," he says.
Meanwhile, MTN says it is heading to ICASA following its loss of the number-porting court battle.
"MTN takes note of the judgement and can confirm that we will comply with the contents of the judgement," says Graham de Vries, MTN's corporate services executive.
"Furthermore, MTN would like to note it intends to have the matter heard by ICASA as soon as possible so as to get to a conclusion that is to the benefit of subscribers.
"In the meantime, MTN cannot insist on a positive confirmation when a customer wants to port from its network. We urge our customers to be vigilant against unauthorised porting of their numbers. In the recent past, unscrupulous characters have used unauthorised porting to commit fraud," De Vries notes.