Government to promote cyber security awareness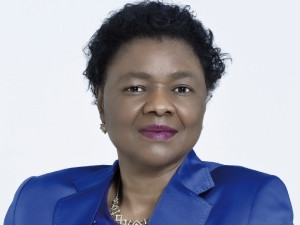 The Department of Telecommunications and Postal Services (DTPS) has joined the world in recognising October as the Cyber Security Awareness Month, it said in Pretoria last week.
National Cyber Security Awareness Month has been observed every October in the US since 2004.
The DTPS plans to encourage the country to evaluate its cyber security measures and look at how to improve them, to help South Africa establish a cyber health culture at home and in the workplace.
It will work with the industry through the Cybersecurity Working Group which, under the banner of the National ICT Forum, will drive the programme.
The objectives of the campaign include creating cyber security awareness to communities, learners and the youth.
In addition, it aims to promote engagement between national and provincial government departments to start a process of dealing with cyber security as well as to mobilise industry and business to focus on delivering improved cyber security in homes.
Linda Khumalo, chairperson of the task team for the cyber security month campaign and CEO ofAlertingSA, said awareness will be spread through provincial roadshows in KwaZulu-Natal, Limpopo, Mpumalanga and the Eastern Cape.
Khumalo said cyber security and cyber crimes remain a national imperative in a developing nation and as such demand a coordinated and holistic approach.
"The responsibility is not only for government and business, but it is also for people at home - because there are many people, who sadly do not know that they need to protect themselves."
It was therefore important that cyber security awareness initiatives reached out to all South African citizens, he added.
The deputy minister of Telecommunications and Postal Services, Hlengiwe Mkhize, said the campaign would help the country gain a better understanding of how to be safe online.
"We look forward to working with the industry as we empower the countrymen with these critical skills," she said.
The campaign will also focus on homes and small, medium and micro enterprises, as they are some of the most vulnerable victims of cyber crime, explained Mkhize.
"Anyone who is using the Internet these days tends to put themselves in danger," said Khumalo.
"This is why we need to have a coordinated response as government to deal with this decisively," stated Mkhize.