AEEI mulls listing ICT division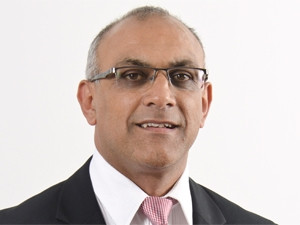 JSE-listed African Equity Empowerment Investments (AEEI) has reported strong interim revenue growth, boosted by its technology division, as the company mulls a possible listing of its ICT business.
The diversified investment and empowerment company's revenue grew 47%, for the six months ended 28 February 2017, from R305 million to R449 million. This was mainly due to significant revenue coming from its technology division through organic growth and two new acquisitions. AEEI says its fishing division's organic growth also boosted earnings, "despite the economic environment it operated in".
Group headline earnings per share (HEPS) increased by 111%, from 14.02c to 29.53c, and earnings per share (EPS) increased by 110% year on year, from 14.04c to 29.48c.
AEEI is a black-controlled entity, which holds interests in six sectors, including an ICT division, which focuses on the growth and development of niche-market ICT companies. The division's revenue increased by 119%, from R107 million to R234 million, while operating profit grew by 17% to R197 million.
"The economies of scale is in line with our Vision 2020 Vision strategy in preparing this division for its potential listing in the short to medium term," the group says.
This comes after the food and fishing division was listed on the main board of the JSE on 2 March. The company raised R526 million in capital through the listing by issuing 117 million new shares to the public. This increased the issued shares of the company from 143 million ordinary shares to 260 million.
In general, the group's interim profit before tax increased by 150%, from R74 million to R185 million, with improved positive returns from its diversified operations and investment portfolio.
"The group remains on a positive trajectory and I am delighted that we are able to continue improving our financial performance year on year, while driving sustainable returns for all stakeholders," says group CEO Khalid Abdulla.
The company also announced a maiden interim dividend of 2cps, after declaring a 3.3c full-year dividend for the August 2016 financial year-end.
"As a result of the solid financial performance from the underlying businesses, net cash generated from operating activities increased by 21%, from R29 million to R35 million, for the period under review," adds Abdulla.
ICT acquisitions
During the six-month period, the technology division made two acquisitions, buying a 51% stake in Headset Solutions on 1 September 2016; and a 57% stake in Puleng Technologies on 1 October 2016.
The consideration paid for these businesses amounted to R42 million, with a cash portion of R19.2 million payable on the effective date, and the balance settled with an issue of Sekunjalo Technology Solutions shares. Headset Solutions trades in headsets and unified communications solutions, which enhances the group's strategy to diversify its IT portfolio, while Puleng is involved with software development, which AEEI says complements its other IT businesses.
Revenue of R127 million and profit of R6.9 million were included in the group's results since the effective dates of the acquisitions.
The group also holds a 30% equity interest in BT Communications Services (SA). In November 2016, the board of directors of BT was rearranged, which resulted in AEEI having the ability to participate in policy-making processes, including the participation in decisions resulting in the group obtaining a more significant influence.
"The fully paid up investment in BT is well positioned to grow consistently over the next few years. Earnings and dividends have grown consistently and this is expected to continue in the foreseeable future."
Besides technology, AEEI is also invested in the biotechnology, healthcare, food and fishing, events and tourism sectors; it also has other strategic investments.