T-Systems shakes up ICT landscape with its disruptive 'un-outsourcer solutions' offering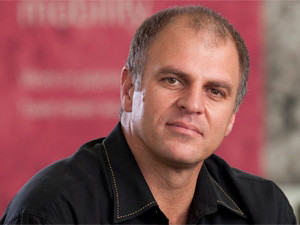 Traditional ICT outsourcing is losing relevance in the digital era. Characterised by inflexible structures, high risk to clients and low cost transparency, the current structure of ICT contracting is stifling clients' ability to digitally transform.
In response to this, T-Systems has launched a bold new set of offerings termed 'un-outsourcer solutions', which fundamentally challenge industry-accepted norms and forever change the way that ICT products and services are procured, implemented managed.
The 'un-outsourcer solutions' approach involves low-risk, flexible engagement models and guaranteed cost-savings - built on the foundations of trust and accountability.
"The accepted norm when it came to ICT sourcing engagements was that customers would shoulder the majority of the risk with factors such as project delays, budget overruns or critical system outages as well as inflexible early termination clauses," explains MD of T-Systems South Africa, Gert Schoonbee.
"Our un-outsourcer solutions radically change this dynamic and enables clients' to break free from 'lock-in'. For example, with our 'run on satisfaction' offering for SAP, after the client has transitioned to our cloud platform including a six-month hypercare period, their contract with us continues on a month-to-month basis. This means they are free to continue their engagement with us for as long as they are satisfied with the quality of service delivered. Should they wish to terminate the contract in the event of any major faults or outages, they can 'quit on incident'."
Says Mpumi Nhlapo, Head: IT Portfolio & Solution Sales: "This new style of partnership challenges the status quo in the ICT landscape. We realised we needed to take bold steps to enable our clients' rapid evolution towards digital-enabled businesses."
Schoonbee says with over a decade of experience in transforming, modernising, and operating mission-critical cloud environments for large multinationals and public sector organisations, as well as our strong customer satisfaction and quality track record, T-Systems is confident that it can deliver the benefits of un-outsourcing.
Nhlapo adds that T-Systems is allaying the fears associated with adopting new technologies and digital transformation by introducing un-outsourcer solutions, and breaking away from complex contract-led engagements. With un-outsourcer solutions, the engagement is elevated to a new level, where incentives are aligned to ensure true business value is delivered, and the risks associated with digital transformation are minimised.