Mirantis, SUSE partner on OpenStack solutions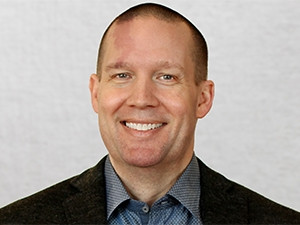 OpenStack company Mirantis has partnered with SUSE to offer Mirantis OpenStack customers support on private cloud and IT infrastructure management.
According to cloud infrastructure and storage company SUSE, the partnership will provide customers with more choice on the operating system and even hypervisors they want without vendor and technology lock-in.
Mirantis, which specialises in offering software support and training for running OpenStack, says its customers will benefit from SUSE's enterprise-grade Linux solutions for private cloud.
Both companies will collaborate to establish the SUSE Linux Enterprise Server which consists of big data, SAP applications, and high performance computing as a platform for use with Mirantis OpenStack software.
Boris Renski, co-founder and CMO of Mirantis, says the partnership means his company will now offer support, patches and updates for SUSE Linux Enterprise.
"Many of our larger customers run two or three different Linux flavours. Now OpenStack users can get support for their major Linux distributions in one place from Mirantis. Thousands of enterprises worldwide across major industries count on SUSE because they offer enterprise-grade, high reliability, bet-your-business service level agreements.
"Partnering with SUSE gives Mirantis customers access to this support as they build their private cloud," explains Renski.
SUSE and Mirantis, he adds, will explore collaboration options to further optimise SUSE Linux Enterprise Server for Mirantis OpenStack and contribute all changes to the respective open source projects.
Michael Miller, president of strategy, alliances and marketing at SUSE, says support is also available for current versions of SUSE Linux Enterprise Server, RHEL and CentOS.
"At SUSE, we believe in openness and choice for our customers and our partners, that's why SUSE Linux Enterprise Server is the most interoperable and robust platform for mission-critical computing and the smart choice for OpenStack private clouds. Now Mirantis customers can benefit from SUSE's enterprise-grade Linux solutions for their private cloud," notes Miller.