Rubben Mohlaloga among ICASA council candidates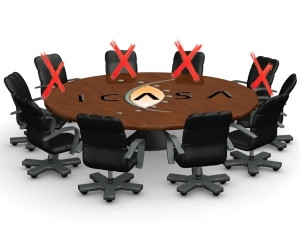 The Independent Communications Authority of South Africa's (ICASA's) former acting chairperson is among the candidates interviewed for the position of councillor.
Parliament's Portfolio Committee on Communications concluded the interview process to fill the three vacant council positions last week.
The candidates are: Thembeka Simane, Andrew Phetho, Cawekazi Mahlati, Natalie-Ann Delport, Mashilo Boloka, Nomonde Gongxeka-Seope, Rubben Mohlaloga, Thabo Makhakhe, Peter Hlapolosa, Lulama Mokhobo, Ashraf Patel, Kate Skinner and Phosa Mashangoane.
In September, ICASA announced the end of Mohlaloga's tenure as acting chairperson and said he would be replaced by Paris Mashile. Mohlaloga joined ICASA on 1 July 2013 as a councillor and was appointed as acting chairperson on 22 June 2016, a role he fulfilled until the end of his term.
The ICASA council unanimously agreed to appoint Mashile, who was already a councillor, as acting chairperson pending the formal appointment of a permanent chairperson, the regulator said at the time.
According to the portfolio committee, although 15 candidates were originally shortlisted on 25 August, it ended up interviewing 13 individuals as a result of the withdrawal of Onkaetse Mmusi and Themba Phiri.
Members of the committee posed questions on various issues relating to regulation, governance, legislation, ethics, broadcast licences, digital migration and challenges that may be faced by ICASA councillors in executing their fiduciary duties, says a statement.
The committee expressed that it is encouraged by the calibre of candidates that were interviewed and by the level of experience possessed by the candidates.
"The next step for the committee will be to deliberate on the interviews and recommend the successful candidates to the National Assembly for adoption."
ICASA currently has five councillors, having recently sworn in Palesa Kadi and Dimakatso Qocha as members of the council on 28 September. Botlenyana Mokhele, Peter Zimri and Keabetswe Modimoeng began their four-year terms in April last year.