Now, laugh
A cackle, a chortle, a snigger and a snort: environments that promote laughter and happiness are the new normal.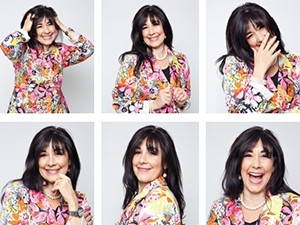 Workplace wellbeing is a topic so hot that everyone from Virgin to Google is looking for ways to introduce the happiness quotient. Why? Because studies are repeatedly showing how stress and unhappiness are the great killers. Labelled as the health epidemic of the 21st century by the World Health Organisation, stress causes ill health, with a staggering 50 percent of healthcare costs spent by employees who report high levels of stress. Depression, chronic pain, absenteeism, heart disease, cancer and strokes are all linked to stress, and the US Centre for Disease Control and Prevention has found that seven out of ten deaths are linked to chronic disease. These facts cast a worrying pall over the future of the corporate machine.
At a recent Virgin Disruptor event, some of the biggest names in business discussed the value of workplace wellbeing and why laughter is essential for success. Richard Branson, Sheryl Sandberg, Arianna Huffington and Tony Hseih were among the notables sitting in an open plan forum talking about why employee happiness is so important. The conclusion? Happy employees are more likely to work harder, enjoy what they do and stay healthy. They are also more likely to remain with the company.
"The future of corporate and employee wellness is going to be around their happiness. This has become a crucial focus for companies," says Shareen Richter, Laughter & Happiness professor. "If you're not happy, you can't be productive, you're not going to work well as a team or go the extra mile. You're not going to be present and being present is one of the biggest costs to business today - it's presenteeism where I am here at my desk, but nobody is home."
Happiness at work is not about jumping up and down, running down the corridors laughing or clapping hands and singing. It's a feeling that tells employees that they're okay in the world, that they are happy in this space and can cope with the demands of their jobs.
Retaining staff
One organisation that has put a lot of effort into making sure that employee happiness is kept top of mind is Mercantile Bank. The company prides itself on being a small, niche bank with the same capabilities of the behemoth, but with a more personal touch. This philosophy has been carried throughout the business, from the paperwork to the people.
"If you look at banks on the whole, the staff turnover average is around 18 percent. Ours is eight percent," says Daleen Sechele-Manana, head of Human Resources at Mercantile. "This is an environment where people want to stay and part of the reason behind this is what we call our DNA. These are ten behaviours we live by every day - we recruit against those and bring them into our attitudes and work ethic."
An open mind
At Mercantile, fun is almost mandatory, with monthly deck parties and themed gatherings where each department gets a turn to host a party and determine what people wear or eat. The deck parties allow people to put names to faces, network and find out more about one another in an informal setting and it has a knock-on effect when it comes to productivity.
"These deck parties have been really helpful because people now know exactly who they are interacting with in the work environment - it's someone they know rather than a complete stranger," says Sechele-Manana. "We have been deliberately creating a culture that is fun and engaging. We even have a Kill That Stupid Rule, well, rule, where staff can vote to remove a rule or activity in the business that they think is stupid. We vote on these ideas at the annual event and a decision is made as to whether or not it should be removed."
A happy workplace can have a profound impact on people and their productivity.
Richter points out that the happy workplace is one that takes people on a journey and gives them the cognitive awareness that they are in control of their emotional state. Organisations that can motivate through joy and empowerment and recognise the importance of the work-life balance will have improved attendance, productivity and a far more vibrant corporate culture.
"I always ask, 'How many of you wake up in the morning and decide, today I am going to work on my happiness, and actually have the tools to change the way you are feeling if you have a bad morning'," says Richter. "Traditional stress management isn't really working and if you scratch the surface, you'll find that most people's worlds are crashing.
People want to feel productive and powerful and laughter is the perfect tool in helping them to cope."
The minute a person starts laughing, the brain releases hormones and these have an almost instantaneous positive effect on the body. The endorphins, serotonin, opiates and dopamine flood the system, changing mood and making people feel as if they can handle whatever life throws their way.
"People come to me because they are finding the traditional things are not working and everything I do is based on medical research from places like Harvard, MIT, UC Berkely," says Richter. "I've seen organisations undergo a shift from a quiet room staring at me when I walk in the door, daring me to make them laugh, to a fun and dynamic group of people going out and finding their happiness. It really works."
A happy workplace can have a profound impact on people and their productivity, so much so that it is clear that businesses are missing a trick if they don't make fundamental changes. Some of the most successful and dynamic organisations, famed for creativity and capability, are those that recog nise the value of employee wellness. In the annual Glassdoor survey, the organisations that were voted the best places to work were those that provided a work-life balance and made a focused effort to create a corporate culture that was inclusive and engaging.
Google remained in first place, but well-known brands like Nestl'e, Facebook, Apple, LinkedIn and Gartner stayed comfortably in the top rankings.
"We are moving to a corporate state that isn't just deadline- and output-focused, but also focuses on what organisations do to create happiness," says Chantelle Blandin de Chalain, organisational development manager at Independent Counselling and Advisory Services Southern Africa. "This has been around for about ten years, but it's quite new to South Africa. However, we are starting to see a shift towards the happier workplace here."
Much-needed change
Mercantile has seen a surprising change in employee attitudes since introducing their new corporate culture. The annual employee engagement survey saw the score rise from 72 percent in 2014 to 77 percent in 2015, a strong indicator that things are moving in the right direction.
"We introduced flexible working arrangements so people can choose their own working hours around traffic and we recently refurbished the bank and given each floor a themed relaxation room," says Sechele-Manana. "The employees on each floor were given a budget and could do what they wanted to furnish their pause area; it looks amazing, with couches and floor-toceiling images."
Now all that is needed is for the rest of corporate South Africa to cotton onto the wealth hidden within employee wellness and to introduce environments that boost happiness, recognise people's individual needs and encourage the work-life balance. It's one way of saying a not-so-fond farewell to presenteeism and the costs of poor health and welcoming a far more dynamic and productive future.
This article was first published in the [February 2016] edition of ITWeb Brainstorm magazine. To read more, go to the Brainstorm website.