All roads lead to the customer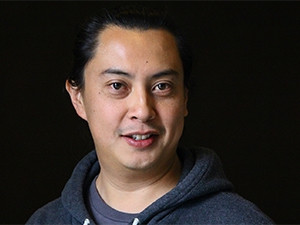 In future, all businesses, goods and solutions will start to converge, and all roads will lead to the customer. This is forcing radical change in traditional business models ahead of an environment in which change will no longer be linear but exponential, says FutureWorld guru Craig Wing.
Speaking on the sidelines of the inaugural MTN Business Partner Summit in Johannesburg in September, Wing said the pace of change was picking up so rapidly that businesses would have to move quickly simply to keep up. "If they want to get ahead of the change, they have to move twice as fast."
Although the change to a creative economy where access (rather than ownership) prevails may be daunting to some traditional sectors, forward-looking businesses were looking to build collaborative ecosystems to get ahead of the change curve, Wing said. "This is what we see MTN doing with its new business partner ecosystem, where goods and service providers will converge towards the customer."
MTN's new partner programme, officially launched at its Partner Summit, aims to harness the best technologies and solution providers within a collaborative partner ecosystem, to jointly go to market with solutions and services that meet changing market needs.
The programme is the evolution of MTN's earlier channel efforts, and is a first in terms of scope, scale and potential impact, says Johannes Kanis, MTN Business's General Manager of Partnerships.
"MTN already has a robust partner ecosystem. But now, in a concerted new effort driven by MTN Business, we will expand this ecosystem to sell to partners, through partners and with partners," he says.
"By partnering with best of breed vendors through to start-up innovators, we will build an ecosystem that delivers immense value to both customers and partners."
The new partnership programme will offer a range of benefits and support service, including a partner advisory council, partner account managers, an online partner portal for training and marketing collateral, and a keen focus on special partner events including the annual partner summit, quarterly partner roadshows and the Partner Awards to bring collaborators together to learn and network.
The new programme also offers funding, discounts, incentives, referral fees and IP revenues structured within a tiering model; which gives partners a range of benefits and added credibility in line with their MTN Business Foundation Partner, Premier Partner or Elite Partner status.
Launched in South Africa first, the programme will be rolled out across MTN's entire footprint over the course of the next year.