Time to take social media seriously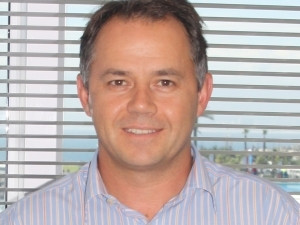 Many South African enterprises still view social media as an add-on to business communications and customer service, but the time has come for them to make it an integral part of their customer engagement strategies, says EOH MC Solutions.
Nicholas Leck, Microsoft Solutions executive at EOH MC Solutions, says too many companies fail to take social media seriously. "They might create a Facebook and Twitter presence, and then simply neglect it. Or they outsource management to companies with little insight into their company culture and strategy. Many fail to respond to social media complaints within a reasonable time frame, which is becoming increasingly important, despite social media being a buzzword, the numbers in South Africa are staggering and far reaching," he says. He cites World Wide Worx's South African Social Media Landscape 2014 study, which estimates that in South Africa, 87% of Facebook users and 85% of Twitter users are accessing these tools on their phones. In addition, 22% of South Africans have active social media accounts and this is growing at a rate of 20% per annum, according to WeAreSocial.net.
"Elsewhere in the world, big companies are approaching social media as an important component of overall branding, customer engagement and complaint resolution. They recognise that the brand is the company's most important asset, and that in the face of a changing market with changing customer expectations, social media plays a role in retaining customers - or in driving customers to switch loyalties."
Leck notes that managing social media effectively, and benefiting from the information available from customers on social media, depends on the ability to monitor what is being said on multiple platforms, all the time. This is important in order to understand market trends and customer sentiment, and to respond quickly to complaints for better overall customer experience. "It is important to respond to and resolve complaints within hours, not days," he says. Where until recently, responding within a day was considered acceptable, the new benchmark response time is closer to two hours, Leck says. "The new millennial generation expects instant gratification, and more of them are connected, so they expect that posting a complaint on social media will deserve a response from the brand. No brand can afford to ignore 22% of their market."
However, monitoring all key social media 24/7 is no easy task, particularly in large enterprises with many customers who are active on social media. "This is where tools like Microsoft Social Engagement come in," he says. "They allow enterprises to constantly monitor what is being said on social media, analyse this content and use it to drive engagement. Crucially, these tools have the ability to 'learn', so that the business gains a great deal more than just alerts based on keywords."
In addition to listening, enterprises need to harness their social media presence to proactively engage with their customers, says Leck. "Now, it's about customer engagement, rather than just customer experience. Experience is a subjective concept, where engagement implies a two-way relationship, and this is the ideal," he explains. Armed with in-depth insights into customer sentiment and complaints captured from social media, businesses can then be proactive in launching new products or marketing campaigns via social media.
"With the right integrated marketing management and social listening tools in place, brands are able to create campaigns across multiple social media channels, track the market's response in real time, and change direction on the fly, if necessary," he says.
Businesses should also ensure that their social media presence and communications align with all other customer touchpoints to support the same brand experience, no matter how or where the customer engages with the business.
Leck says businesses need to assess their social media strategies now, to engage the fast-growing next generation of consumers. "Your brand is your company's most important asset and reputation can change overnight. So from a risk perspective, it's important to focus on all channels of engagement. They need to look at practical ways to improve their customer relationship management or customer experience programs to incorporate social media data."