NGO creates platform to reward community work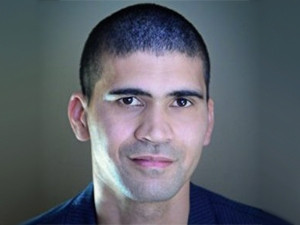 To curb youth unemployment and offer work experience opportunities, a Cape Town NGO called 'Reconstructed Living Labs (RLabs) has created a digital monetary system that works through a platform they've named 'Zlto'. Zlto is aimed at rewarding young people for social community work, providing them with a way to make money and gain work experience in the process.
When an individual has done some community work, they are required to take before and after pictures as proof. Work may range from cleaning someone's garden to picking up rubbish on the streets. The Zlto system works hand in hand with in-house 'validators' who go out to inspect the work at respective locations and monitor the validity of the respective tasks. After validation, 'Zlto exchange' converts the work into 'Zlto' digital currency, which gets added to the individual's virtual wallet where they can check their work, balance and rewards.
The platform is accessible online and via a Zlto Android application found on the Google Play Store. It works with selected retailers who allow Zlto users to make purchases using their virtual wallets.
Spending Zltos
Marlon Parker, founder of RLabs, says Zlto's existence is thanks to partnerships with wiGroup, a Cape Town mobile transaction solutions provider, and certain vendors who have made Zlto recognisable at their respective points of sale.
"Zlto provides community members, especially youth, with the opportunity to do good work in their communities and then rewards them with our digital rewards currency. The currency enables them to access goods and services from vendors in their local communities. We ensure that we have a variety of local vendors such as hairdressers, barbers, medical doctors, as well as national retail partners such as Shoprite", he says.
Although we have a shortage of jobs in our country, there is no shortage of work that can be done at a community level.

Marlon Parker
The idea came when RLabs was trying to encourage young people to participate in community work through one of their youth programmes. "We realised that although we have a shortage of jobs in our country, that there is no shortage of work that can be done at a community level. We therefore wanted to encourage young people to focus on the work that they can do by volunteering. Whether by helping their neighbours or assisting schools or NGOs or small businesses where they not only are able to create value for others but can leverage the work as experience when applying for jobs."
Zlto is still only accessible around the Cape Town area, but there are plans to spread to the whole of South Africa. Its target is primarily young people from the age of 16. "We will be expanding to other areas across South Africa over the next 12 months as we establish partnerships with a variety of vendors and local partners. This is largely due to the support of the MasterCard Foundation, which invested in the project last year."
Parker says one of the project's biggest partners is Shoprite, which joined as a retail partner enabling young people to make basic purchases. "The vendor selection is based on what is needed by young people or individuals who are unemployed and seeking employment."
"We realised that actively looking for a job can cost up to R1 000 per month. We are therefore working and always seeking vendors who can assist with mobility, connectivity (mobile network operators), toiletries, healthcare services (doctors, dentists, optometrists etc.), clothing and also some lifestyle goods such as movies, mobile devices and other rewards," says Parker.