MTN appoints new exec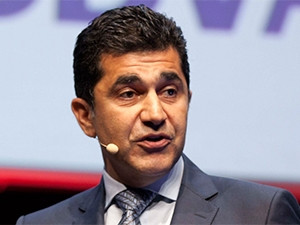 MTN Group has named Babak Fouladi as group executive for technology and information systems.
Fouladi will lead the delivery of MTN's network and IT strategy across the group. On joining MTN, he will temporarily assume responsibility for the vacant CTO role in MTN South Africa, until a permanent appointment is finalised.
MTN says Fouladi is a senior executive with global experience in the telecommunications, media and ICT sectors.
"He is highly skilled at building and leading strong teams to drive and implement strategic concepts and deliver networks, complex systems and applications," the company says in a statement.
Fouladi joins MTN from Vodafone Spain, where he was CTO for the past three years. He held a similar role at Vodafone Romania, before moving to Spain. Prior to joining Vodafone, Fouladi worked for Ericsson in a number of senior management roles, the latest as VP, multimedia and system integration at Ericsson Russia.
Fouladi is a graduate of George Washington University (USA), where he obtained a Master of Science Degree, Magna Cum Laude (Information Management) and a Bachelor of Science Degree, Cum Laude in Electrical Engineering.