CA symposium to explore DevOps, APIs
The CA IT Management Symposium 2014 will be held at Vodacom World, in Midrand, in February 2014.
DevOps and application programming interfaces (APIs) are among the growing global trends that international speakers will address at an IT management event in SA next year.
The CA IT Management Symposium 2014, a CA World-inspired event presented in partnership with ITWeb, will be held at Vodacom World, in Midrand, in February 2014.
"DevOps as an approach is definitely growing," says Chris Rowett, senior director: technical sales at CA Technologies.
Rowett will present during the DevOps track at the symposium. "A recent global survey we ran among IT executives found that 80% in the UK and 95% in Germany had heard of the DevOps term," he says, adding that he sees "great potential for DevOps in SA".
"There is a strong innovative culture here; a willingness to seek solutions and challenge established approaches. I see major enterprises here showing not just Africa some best practices, but the rest of the world. I hope my presentation highlights the importance of the application release process and why manual scripting simply won't cut it in today's multi-release-a-month environments."
Darren Horne, VP international at Layer 7 Technologies, will discuss APIs and accelerating the secure delivery of mobile applications, during the security track at this IT management event. His presentation will unpack the value that exists in leveraging APIs across industries and government, and the importance of security and flexibility when planning a mobile strategy. "Overall, API management is a growing global market," says Horne.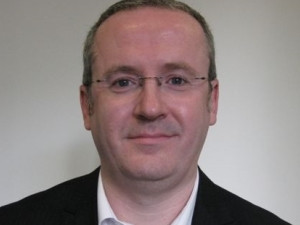 Rowett and Horne will be joined at the event by several other international and local subject matter experts, who will deliver presentations specifically tailored to address real pain points for local IT management and security practitioners. The six specialised tracks at the symposium are DevOps, security, mainframe, mobility, government and CA World.
Registration for the CA IT Management Symposium 2014 is free. Click here to find out more.