ExaGrid appoints EMEA, APAC vice-president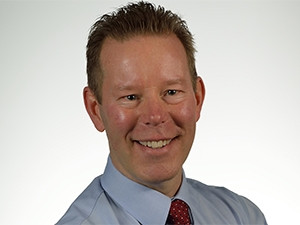 ExaGrid, a provider of disk-based backup storage, has appointed Andy Walsky as the VP of sales for Europe, the Middle East and Africa (EMEA) and Asia-Pacific (APAC).
Walsky will focus on the further development of the reseller channel and hiring of sales people in EMEA and APAC to support the resellers and work with end-users.
He says in his new position, he will manage the sales team but also strengthen ExaGrid's alliances with key partners to increase sales.
"We have our sights set on aggressive growth through hiring, top-line revenue as well as deepening our reseller channel. In building our channel, it's important to not just bring on a lot of resellers but rather the right resellers."
Walsky's immediate goal is to increase customers in the region while continuing to operate as profitable as the company has been for the last five quarters. "We want to build a base of satisfied customers through a superior product and great support."
He points out the EMEA market is fragmented and, therefore, it presents its own unique set of challenges - what works well in one region may not work as well at all in another.
"Economies are different, cultures are different; it's very heterogeneous - you need to have a local presence - you can't have a one-size-fits-all approach."
Bill Andrews, CEO of ExaGrid, says Walsky's appointment comes at an exciting time for the market, with the worldwide purpose-built backup appliance (PBBA) market hitting the $1 billion mark in the fourth quarter.
He adds the revenue increase is reflecting how end-users are increasingly recognising PBBA systems as an integral part of their data protection strategy.
"We are confident Walsky's strong track record leading EMEA and APAC sales initiatives will greatly benefit our company and our customers as we continue to deliver on the promise of next-generation backup storage appliances," says Andrews.
Walsky has two decades of experience developing and executing international channel and sales strategy, managing regional expansions, and driving market share with significant data storage experience in EMEA and Asia, says ExaGrid.
He was also founder and CEO of NavaStor SA in Switzerland, served as director, EMEA marketing at Quantum, and held a marketing position with Adaptec.
He graduated from Pennsylvania State University with a BSc in Accounting with Honours and holds an MBA from London Business School.