Net1 may have understated SASSA contract profits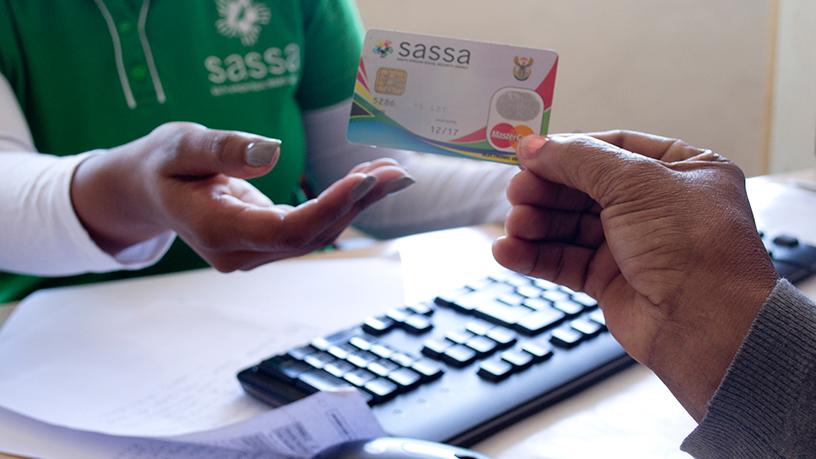 Net1 UEPS Technologies' subsidiary Cash Paymaster Services (CPS) may have substantially understated its profits connected to the controversial South African Social Security Agency (SASSA) contract for the distribution of social grants.
This is according to an independent report from the Alternative Information and Development Centre (AIDC), which was commissioned by the Black Sash Trust and the Centre for Applied Legal Studies (CALS).
"CPS's financial statement submitted to the Constitutional Court [ConCourt], audited by KPMG, has not provided enough information to determine how much the company benefited from its unlawful contract with SASSA," according to a joint media release from AIDC, Black Sash and CALS published on the AIDC Web site yesterday.
"The statement appears to underestimate the pre-tax profits of CPS from the unlawful contract by between R214.2 million and R614.4 million. The figures in the statement do not match the revenue from social grant distribution in South Africa outlined in annual reports from Net1 (its parent company) to its shareholders."
AIDC says the figures include a BEE transaction for R117.1 million and cash bonuses for senior managers related to the contract of R41.8 million that should not be defined as CPS's expenses.
In March, the ConCourt extended SASSA's contract with CPS for one year to avert a social grants catastrophe. CPS is responsible for the distribution of social grants to more than 10 million SASSA beneficiaries. Its contract, which was declared invalid by the ConCourt in 2014, would have come to an end on 31 March. The court, however, suspended the invalidity so that grants could continue to be paid while SASSA made another plan for 1 April 2018.
AIDC's findings come after it analysed the financial statements filed by CPS with the Constitutional Court in May. It says a critical review of the financial statement showed "CPS has not disclosed the full extent of its profits from the unlawful contract with SASSA as directed by the Constitutional Court".
"Net1 clearly outlines in its annual reports that its proximity to social grant beneficiaries is used by its other South African subsidiaries for targeted advertising. It seems clear these affiliates of CPS have also profited from its unlawful contract," the report says.
"The statement does not include any financial information to show when CPS started making a profit in terms of the unlawful contract - which the court's judgement indicated it ought to disclose."
In June 2017, Net1 CEO Herman Kotz'e, said CPS made R700 million over the five-year period as the distributor of social grants on behalf of government.
"Our original tender document that was submitted reflected or estimated that we would make a profit of roughly R1.1 billion, so the R700 million is significantly less. I am sure that you can appreciate, as a public-listed company, we endeavour to run our operations at a profit," he said.
The AIDC report points out there is still no firm plan in place to ensure the uninterrupted payment of social grants come 1 April 2018.
"The looming crisis could again result in a further extension of CPS's unlawful contract. Quite apart from the ongoing contestation between beneficiaries and CPS about unauthorised deductions, this report also suggests additional staggering costs to the state," it says.
SASSA and the South African Post Office, which is favoured to take over the payments function, have still not managed to find a working solution on the issue of social grant payments.
Earlier this month, the ConCourt instructed SASSA to deliver a comprehensive plan by 8 December, detailing how it will pay more than 17 million grant recipients.
The ConCourt's order says the plan must "specify matters such as definite roles and responsibilities, precise timelines, dependencies, desired outcomes and risk-mitigation measures".
Net1 had not responded to ITWeb's request for comment at the time of publication. However, it told Bloomberg that "the [AIDC] report contains numerous factual inaccuracies and many components are based on conjecture and speculation".