A relic from the past?
Training providers of prospective and current software testing practitioners have not adapted their curricula in line with global trends.
We are excited to inform you that we have 10 software testers who have finished their internships this week. Would you be interested to accommodate them on your projects?"
The vendor's e-mail message made me think. I wonder why they approach me so late in the process. Is a successful internship programme not executed through much planning with customers? Surely these customers have previously indicated they can take on the interns as soon as the training is concluded? Or maybe another customer is no longer interested. I wonder why?
In reply, I asked the vendor to indicate to me the training these youngsters went through. His response revealed they only underwent a basic course and they were not exposed to any of the much-needed skills the market requires. They do not have technical backgrounds. They were not trained to be test automation engineers. And they were not being prepared to join the world of agile, DevOps or open source testing tools.
In the deep end
They would have parachuted these youngsters into a swamp, where they would drown in the first week. They were equipped with weapons to fight a waterfall development war, but would be massacred in the quicksand of DevOps, test driven development and digital programmes.
A survey of local software testing training providers reveals that overall, students are not being prepared for the future. All these providers focus their training on the curricula of the only globally recognised testing qualification certification organisation: The International Software Testing Qualifications Board (ISTQB).
They would have parachuted these youngsters into a swamp, where they would drown in the first week.
The "Facts & Figures" page on the ISTQB Web site reveals it has certified more than half a million testers worldwide. Although it offers agile testing training and claims a 15% uptake over the last year, its data reveals agile training only comprises 1.49% certificates issued.
I have been certified by this organisation, and I do not doubt the material is a good start to introduce interested parties to the world of software testing. I do not, however, see the skills that software quality engineers need right now are addressed. A much greater focus should be placed on technical and test automation skills. Students should be prepared for the world of DevOps: that massive organisational culture change where software quality management is thrust into the limelight where projects are born.
Locally, ISTQB training is administered by the South African Software Testing Qualifications Board (SASTQB). Its Web site reveals three local organisations provide training certification.
So, how can the industry ensure it is preparing the right people in the right way to be software quality engineers who can enter the market for a successful career?
It starts with candidate selection. I propose the entry criteria for such training should be much stricter. Companies can no longer just take in anyone willing to pay the course fees and throw them into a career of manual testing. People who have the relevant aptitude and technical ability to become quality engineers are needed.
It must also be ensured that the academic training is accompanied by strong leadership and mentoring, and that the students are exposed to real-life projects. Many organisations will be keen to take smart and skilled technical testers unto their projects: these people will be able to add value from the start.
Lastly, the industry must work together to ensure there is an exciting and rewarding career path available for these students, ensuring they are constantly trained and exposed to even greater projects and technologies.
The opinions expressed here are the author's own. It does not necessarily reflect the views of any of the organisations he is currently or has previously been involved with.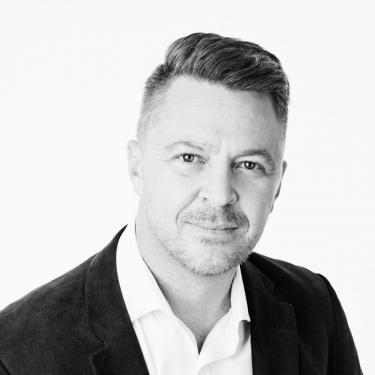 Senior manager, Nedbank.

Johan Steyn is an author and business development specialist who has been selling technology products and services in SA and Europe over the last 20 years. During the last decade, his focus turned to the software quality assurance and testing market. He worked in senior roles for global consulting firms and is currently a senior manager at Nedbank in SA. Find out more online at www.thebusinessoftesting.com and on Twitter @tboftesting.