wiGroup facilitates R1bn in transactions
MTN's Mobile Money and Shoprite's EeziCoupons are among the biggest users of wiGroup's wiPlatform.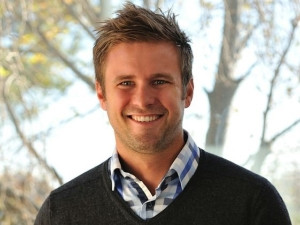 wiGroup processed over R1 billion in transactions via its wiPlatform solution during the first six months of 2013, and saw an increase in mobile transaction volumes through more than 30 000 till points across SA.
This was revealed by wiGroup CEO, Bevan Ducasse, in an interview with ITWeb.
According to Ducasse, wiGroup allows in-store mobile transactions to be integrated with point of sale terminals. Examples of applications in the ecosystem enabled by the company's in-store systems include MTN's Mobile Money solution, which offers cash deposits and withdrawals at Pick n Pay stores via its integration with wiPlatform, and Shoprite's EeziCoupons application, which delivers mobile discounts on a wide range of goods in its stores, also via wiPlatform.
Others users include Hungry Lion, a fast food retailer, which recently recorded more than one million mobile coupon redemptions for discounts on burger meals and free ice-cream giveaways. The brands and marketing agencies also use the platform to run defined discount and reward campaigns.
Ducasse noted that wiGroup developed all the technology that powers the platform, which it takes to market. The business has logged over 40 000 hours' in IP development, he noted, adding that wiPlatform is an open and interoperable solution that enables mobile transacting at the point of sale.
"A retailer integrates once to the wiPlatform and can then instantly access any mobile transaction service type. The mobile applications integrated to wiPlatform can be in the form of SMS, mobi sites, USSD and smartphone applications. wiPlatform makes use of two protocols - wiCode, a numeric one-time PIN, and wiTag, which is a near-field communication paring mechanism."
wiPlatform pairs transactions, interrogates basket contents at the point of sale, and contains an advanced rules engine, which enables mobile couponing (at product level), mobile vouchers and instant reward campaigns, again, all integrated at the point of sale, he added.
"When a consumer wishes to redeem a mobile coupon or voucher, or conduct a mobile money transaction, they simply present their wiCode to the cashier. The cashier enters it at the point of sale and the transaction or discount takes place and is applied automatically," Ducasse explained.
He pointed out that the platform grows on the back of the mobile application ecosystem, almost like the Apple App Store.
"Apple grows its business on the back of many other companies launching consumer-facing applications. Our platform works in the same fashion, growing on the back of other applications needing to transact in-store. With over 100% mobile penetration in SA, and the platform getting wide interest from around the world, we believe there is ample opportunity for growth."
According to Ducasse, wiGroup's business model is a combination of monthly fees, transaction fees and access fees. "The wiPlatform is open and, therefore, we do not offer exclusivity. Retailers do not pay transaction fees to accept third-party applications, as these fees are paid by the application providers, for example, mobile money, vouchers, coupons and rewards."
The main challenge is changing customer behaviour, he said. "Whenever you create something new, there is always a period of customer adoption where they have to get past the barrier of testing the technology out. The other key challenge is getting the market, specifically retailers and application providers, to understand the power of the platform.
"Because wiGroup isn't a consumer-facing business, the platform only takes shape when other applications like MTN Mobile Money and Shoprite EeziCoupons make use of the platform and bring it to life."