HR tech maintains work/life balance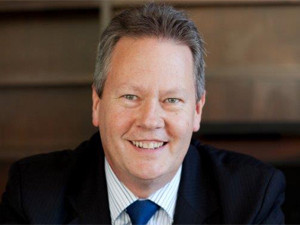 Despite access to communication technology which can improve workforce mobility and flexibility, many workers struggle to balance their professional and personal lives.
So says James McKerrell, CEO of HR and payroll solutions provider CRS Technologies.
Because mobile devices can receive both personal and work-related communications like e-mails, texts and phone calls, "we're connected 24/7", says McKerrell. People will often respond to work-related requests outside of their working hours when they are not contracted to do so, essentially putting aside important personal time, he explains.
While employees who do so may be more productive in the short term, they are likely to burn out if they do not get proper "switch-off time", he continues.
"If organisations do not take into account the employee's wellbeing, they will face the loss of talent," he warns.
Automated HR technology can play an important role in protecting this balance, says McKerrell.
Employee self-service solutions can eliminate mounds of time-consuming paperwork, such as applying for leave and filing expense claims, says Anja van Beek, HR director for Sage VIP and chief people officer for Sage AAMEA (Australia, Asia, Middle East and Africa). This can eliminate much stressful inconvenience from employees' day-to-day working lives, she explains.
"By automating routine paperwork, HR departments will be able to focus more on issues such as training and development, performance management, employee retention, developing a positive business culture, and alignment of HR and business strategies," she continues. "This translates into a business advantage."
McKerrell adds that although customers often expect companies to be available 24/7, organisations must make it clear their working hours are limited, and offer an emergency contact for after-hours use, rather than allowing customers to contact all employees at all times.
HR managers could enforce limited working hours by working to ensure corporate apps are unavailable after certain hours, and clients sending e-mails after hours receive an automated response reminding them the employee in question is not in the office, McKerrell concludes.