Water saving challenge uses Dropula tech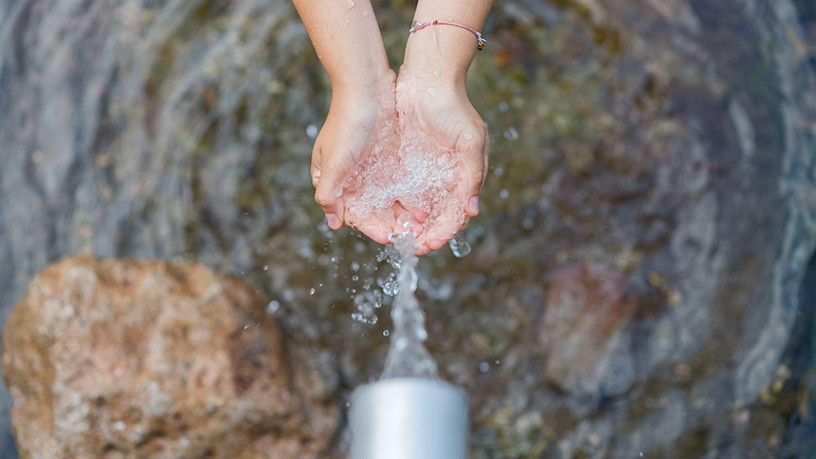 Shoprite Group, has partnered with Cape Talk, Bridgiot, and Pragma Asset Management to introduce the Smart Water Meter Challenge, which aims to install smart water meters at 270 schools in the drought-stricken Western Cape.
As the Western Cape battles through the worst drought in a century, the challenge aims to save 1 million litres of water a day, at schools across Cape Town, through a smart meter roll-out programme.
According to the companies, the water monitoring device used is called the Dropula - developed by remote intelligent and control solutions start-up, Bridgiot and Prof Thinus Booysen, a lecturer at Stellenbosch University. The Dropula water meters work by transmitting user-friendly consumption information to an Internet application' and users are notified of any unexpected usage patterns via SMS and email.
Dropula uses a technology provided by prepaid SIM solutions company, Flickswitch, which enables the water meters to use a SIM in order to be monitored remotely through a cloud-hosted platform which allows centralised management of devices.
"From the early stages of Bridgiot's Smart Meter development, Flickswitch has been very excited about its potential to drive social impact. No one could predict the scale of the current drought in the Western Cape, but using technology to curb the impact is a quick-win solution. With the help of Flickswitch's SIM control service, the smart water meters can be monitored remotely and provide real-time data of how much water and money has been saved at each school. This allows learners to see the day-to-day effect of their water saving behaviour." says Kees Snijders, MD of Flickswitch.
According to Flickswitch, data is collected from each meter and sent to a cloud server, this is then collated and displayed through the Bridgiot live dashboard, both of which uses SIM management tech to display all the data in real-time.
The companies say they initially held a trial period where they saw a rapid uptake in smart water devices being sponsored by corporate citizens. Water savings at a single school during the trial period has been over a million litres per month.
Thinus Booysen, founder at Bridgiot says that technology is at the forefront of addressing social issues. "The youth are the ones that need to understand the value of fresh water. Using technology, they now have a way to see what impact they can have," he explains.
Every 100 Dropula smart water meters can save enough water to cover 11 500 people's daily water allowance, he adds.
"We all need to do our part to make sure the city doesn't reach Day Zero, and we are proud to play a small part in this", concludes Snijders.
The Smart Water Meter Challenge is open for any schools across the Western Cape to sign up, and there is also an option for corporates to pledge for the installation of Smart Water Meters.
To sign up a school or to pledge a Smart Water Meter, visit http://schoolswater.co.za/.