NBConsult enables direct routing with Microsoft Teams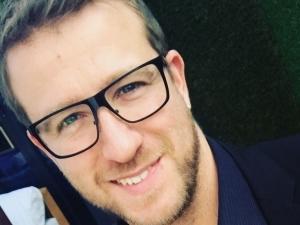 Earlier this year, Microsoft made direct routing with Teams generally available.
With many IT leaders and CIOs wondering what this means for their businesses, it's important to start at the beginning.
Microsoft Teams serves as a hub for teamwork and collaboration within Office 365. One of the key components of Microsoft Teams is the ability to make/receive phone calls using the Microsoft Phone System.
In the past, the only way for a business to utilise telecoms services with Microsoft Teams was by using Microsoft Calling Plans, which is essentially an add-on telephone service for Office 365 that acts as a business's voice solution. By enabling direct routing, companies can bring their own telecoms services on to the MS Cloud and use these on the Microsoft Phone System. The main benefit of the move is that businesses can choose to use the telecoms service provider with the best rates and access these cost savings alongside the benefits of the Microsoft Phone System.
Accessing direct routing for MS Teams does require a few pieces of hardware. From a Microsoft Phone System add-on to session border controllers (SBCs), companies will need to make a few small investments before they get under way. That is, if they're looking to deploy and manage the MS Direct Routing infrastructure in their own data centres. If not, companies can enlist the help of a partner who will host infrastructure and deliver the solution as a service.
This is exactly what NBConsult is geared up to do, says Warren du Toit, a Microsoft MVP and solutions architect at NBConsult. "Having already deployed the solution internally, we are confident that this technology can deliver the world-class level of service we offer our clients," Du Toit explains.
For any business that has or intends to embrace cloud offerings, a partner-hosted scenario is the correct approach. Session border controllers are hosted within the partner cloud and they are responsible for the management/uptime/quality of your experience, he adds.
NBConsult will provide the following services without the client needing to purchase any hardware:
* Porting your numbers to NBConsult so it can host your telephone numbers;
* Trunk, with per second billing, for outgoing calls;
* Host SBCs, charging the client for concurrent sessions, as many as needed; and
* Offer the configuration of Office 365 and voice routing policies.
This move marks Microsoft's first step towards replacing the Skype for Business Online client with the Microsoft Teams client, which it announced in September last year. We're really excited to announce that Warren has been invited to share his extensive tech expertise on this topic at Microsoft Ignite 2018, Microsoft's premier global technical event taking place in Orlando, Florida at the end of September.
If you need some guidance about making the transition, we're here to help. Simply contact us on (021) 914 2348 or email sales@nbconsult.co.za