ICT Tenders: Software in demand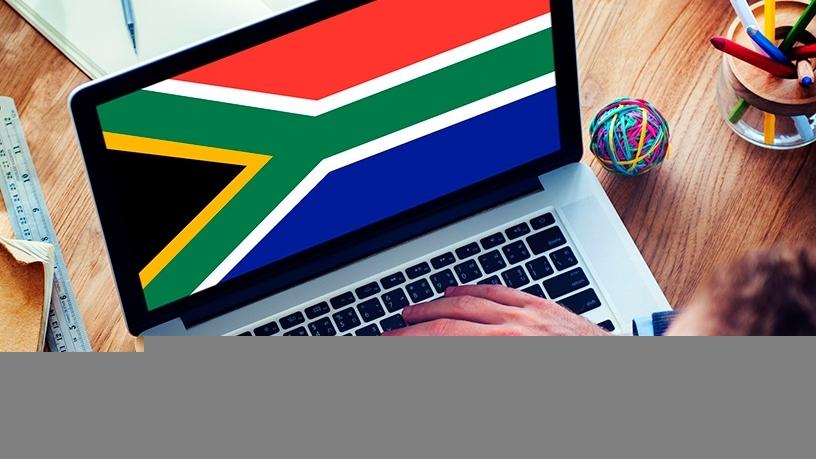 It's a busy week for the National Tender Bulletin with many new opportunities for the ICT sector to consider. Nevertheless, some players will be disappointed at the lack of tenders being awarded.
Software is in great demand this week, with 11 requests; followed by telecoms with five new tender opportunities. Other areas sought include services; printing; security; call centres; research and analysis; support and hardware.
New tenders
Department of Correctional Services
The supply, delivery and installation of network cabling is required for Kimberley Correctional Centre. Period: once-off.
Compulsory briefing: 18 June
Tender no: KBY 04/ 2018
Information: Technical: Phokojoe Thuso (053) 836 6254, fax: (053) 836 6286, e-mail: thuso.phokojoe@dcs.gov.za. General: Jeanette van Wyk, (053) 836 6254, fax: (053) 836 6286, e-mail: jeanette.vanwyk@dcs.gov.za.
Closing date: 9 July
Tag: Telecoms, Networking
State Information Technology Agency
SITA is advertising for the renewal of SpamTitan e-mail infrastructure security for the Office of the Premier, North West Province.
Tender no: RFB 1724/ 2017
Information: Mantsie Mabiletsa (012) 482 2655, e-mail: mantsie.mabiletsa@sita.co.za.
Closing date: 29 June
Tags: Software, e-mail, Security
Department of Infrastructure Development, Gauteng
A service provider is sought to optimise the Expanded Public Works Programme Beneficiary Management Solution; implement a biometric-enabled beneficiary time and attendance and payroll management solution.
Functionality Criteria: (100)
* Work Packages: 60
* Project Team: 20
* Company Experience: 20
Minimum functionality threshold: 75
Note: At least 50% to be scored on each weighting to meet the requirement.
Compulsory briefing: 14 June
Tender no: RFP08/ 05/ 2018
Information: Technical: Themba Koka, cell: 082 040 3125, e-mail: Themba.koka@gauteng.gov.za. General: Millicent Chauke, (011) 355 5794, e-mail: Millicent.Chauke@gauteng.gov.za.
Closing date: 29 June
Tags: Software, solutions, biometrics, payroll
Film and Publication Board
The board is looking for an after-hours and public holiday psych-social hotline service.
Note: fax documentation will not be accepted.
Tender no: 11MA18
Information: Technical: Relebohile Moloi, (012) 003 1400, fax: (012) 661 0074, e-mail: Relebohile.moloi@fpb.org.za. General: Khomotso Letlape, (012) 003 1400, fax: (012) 661 0074, e-mail: Khomotso.Letlape@fpb.org.za.
Closing date: 21 June
Tags: Call centre
South African National Space Agency
SANSA invites bidders to tender for international Internet connectivity for a period of three years.
Tender no: SO/ 039/ 06/ 2018
Information: Technical: Simon Chaba, (012) 334 5000, fax: (012) 334 5001, e-mail: spaceops-scm@sansa.org.za. General: Obakeng Phutu, (012) 334 5000, fax: (012) 344 5001, e-mail: spaceops-scm@sansa.org.za.
Closing date: 10 July
Tags: Telecoms, Internet, communications, networking
The agency is also looking for supply and delivery of a vector signal receiver.
Tender no: SO/ 040/ 06/ 2018
Information: Technical: Eugene Avenant (012) 334 5000, fax: (012) 334 5001, e-mail: spaceops-scm@sansa.org.za. General: Obakeng Phutu, (012) 334 5000, fax: (012) 344 5001, e-mail: spaceops-scm@sansa.org.za.
Closing date: 11 July
Tags: Telecoms, communications, networking, hardware
Department of Rural Development and Land Reform
The department wishes to appoint a service provider to conduct knowledge harvesting, produce reports and facilitate implementation of recommendations over a period of six months.
Non-compulsory briefing: 14 June
Tender no: 5/ 2/ 2/ 1- RDLR0013(2018/ 2019)
Information: Technical: C Kekana or L Venter, (012) 312 8138/8035, e-mail: Constance.Kekana@drdlr.gov.za, Levina.Venter@drdlr.gov.za. General: Daisy Mongwai, Kopano Ntsoane or Abie Olyn, (012) 312 8359/9786/9448, fax: (012) 321 2974, e-mail: daisy.mongwai@drdlr.gov.za, abie.olyn@drdlr.gov.za, kopano.ntsoane@drdlr.gov.za.
Closing date: 28 June
Tags: Business Intelligence, Knowledge Management, Reporting, Software, Databases
A service provider is sought to lease telephone management and switchboard systems for the department at the following offices of the Registrar of Deeds: Johannesburg, Mpumalanga, Mthatha and King Williams' Town Deeds Registries for a period of 36 months.
Note: Kindly take note that this bid will be evaluated in two stages. During the first stage, bids will be evaluated on functionality, whereas in the second stage in accordance with the 80/20 preference point system as prescribed in the Preferential Procurement Regulations, 2017. Bids that fail to achieve 60 points out of 100 on functionality will not be considered for evaluation in the second stage.
Briefing: No briefing session will be conducted, however arrangements to view the sites may be organised.
Tender no: DRDLR (CRD- 09) 2018/ 19
Information: Technical: Giddeon Phokane (012) 338 7007, e-mail: Giddeon.phokane@drdlr.gov.za. General: Buti Matjila (012) 338 7107/7311, cell: 082 385 4570, e-mail: Buti.Matjila@drdlr.gov.za.
Closing date: 29 June
Tags: Telecoms, networking, hardware
Department of Trade and Industry
The department is looking for a service provider to maintain and support the SolarWinds Network Monitoring Solution and licences renewal for a period of three years.
Note: Bidders must please take note that it is mandatory for all bidders to be registered on the Central Supplier Database of National Treasury.
Tender no: dti 04/ 18- 19
Information: Technical: S Nkambule, e-mail: Snkambule@thedti.gov.za. General: E Dennis, e-mail: Edennis@thedti.gov.za.
Closing date: 29 June
Tags: Services, support, software
Department of Economic Development, Tourism and Environmental affairs, KwaZulu-Natal
The requires a service provider to maintain and service electronic security equipment, electronic access control systems and electronic surveillance systems CCTV (hardware and software) and related security equipment on the premises of KZN Department of Economic Development Tourism and Environmental Affairs: Headquarters, Tourism Offices, Ethekwini District, Ilembe District, King Cetshwayo District and Umkhanyakude District.
Note: To be eligible for this bid, bidders are required to attend all six briefing sites.
Compulsory briefing: 21 June
Tender no: ZNT 07 EDTEA 18/ 19
Information: Technical: Sipho Buthelezi (033) 264 2870, e-mail: buthelezis@kznded.gov.za. General: Gugu Dladla, (033) 264 2700, e-mail: gugu.dladla@kznedtea.gov.za.
Closing date: 6 July
Tags: Security, Biometrics, Access Control, Software, Hardware
Fibre Processing Manufacturing Sector Education and Training Authority
The authority is looking for an enterprise resource planning system.
Note: All the documentation submitted in response to this tender must be in English.
Tender no: ERP System/ FPM/06- 18
Information: Technical: Bongani Masango (011) 403 1700, e-mail: Bonganim@fpmseta.org.za. General: Lebogang Tsagae, (011) 403 1700, e-mail: tenders@fpmseta.org.za.
Closing date: 6 July
Tags: Software, ERP
Independent Regulatory Board for Auditors
The IRBA invites proposals from appropriately competent and suitably experienced service providers to supply, install, deliver and maintain multi-functional printers.
Compulsory briefing:Was 8 June
Tender no: IRBA005/ 2018/RFT
Information: Technical: Marius Fourie (087) 940 8700, e-mail: mfourie@irba.co.za. General: Samantha Berry (087) 940 8700, e-mail: sberry@irba.co.za.
Closing date: 29 June
Tags: Printing, Hardware, Support, Services
Financial Intelligence Centre
The centre is looking for an automated Web search application.
Tender no: FIC/ RFB/ WEBSEARCH/0004/2018/ 19
Information: Lindiwe Mnisi (012) 641 6092, e-mail: Tenders@fic.gov.za.
Closing date: 29 June
Tags: Software, Telecoms, Internet
Housing Development Agency
A service provider is sought for the land audit to develop a database of properties acquired through USDG and HSDG across South Africa to establish land status at HAD for the period of 10 months.
Compulsory briefing: 15 June
Tender no: HDA/ JHB/ 2018/003
Information: Technical: Mulisa Nethengwe (011) 544 1000, e-mail: Mulisa.Nethengwe@thehda.co.za. General: Thabiso Diutlwileng (011) 544 1000, e-mail: Thabiso.Diutlwileng@thehda.co.za.
Closing date: 2 July
Tags: Software, Databases, Business Intelligence
Independent Communications Authority of South Africa
ICASA is looking for a consultant to assist with the analysis of the market research, financials and business plans of applications for individual commercial FTA TV broadcasting service licence and the applicable radio frequency spectrum licence (mux 3 frequencies) for a period of 11 months, as well as the advertisement of a new bid for a period of 21 days.
Note: The bid will be evaluated on: (a) submission of the required documents, (b) functionality, (c) and on PPPFA preference points system. Only bidders who meet the cut-off score of 70 points for functionality will be considered further for price evaluation. The bid will be evaluated on 80/20 preference points system.
Tender no: ICASA 31/ 2017
Information: Samuel J Siziba, (011) 566 3629, e-mail: ssiziba@icasa.org.za.
Closing date: 10 July
Tags: Research and analysis, Services
Insurance Sector Education and Training Authority
INSETA requires a business information management system.
Note: This tender will be evaluated in terms of the 80/20 preferential point system, Regulation 2017.
Tender no: Corp/ 2018/ 04
Information: Mamasele Mokoena (011) 381 8907, e-mail: supplychain@inseta.org.za.
Closing date: 29 June
Tags: Software, Business Intelligence
Request for information
Public Protector South Africa
Information is requested for the provision of an off-shelf electronic case management system to PPSA nationally.
Tender no: RFI - PPSA 001/2018
Information: Technical: Thabang Maswi (012) 366 7251, e-mail: ThabangMa@pprotect.org. General: Nkele Nemusimbori or Sana Nzolo, (012) 366 7014/7058, e-mail: Nkelen@pprotect.org or Sanan@pprotect.org.
Closing date: 22 June
Tags: Software, Case Management
Erratum
State Information Technology Agency
Supply, implement, maintain and support a commercial off-the-shelf innovative solution to replace the current South African School Administration and Management System to the Department of Basic Education, North West Provincial Education, and Free State Provincial Education.
Non-compulsory briefing: Was 25 May
Tender no: RFB 1743/ 2017
Information: Mantsie Mabiletsa (012) 482 2655, e-mail: mantsie.mabiletsa@sita.co.za.
Closing date: 22 June
Tags: Software
Cancellations
Council for Geoscience
Appointment of a company to review the business continuity programme.
Tender no: CGS- 2017- 056
South African Police Service
Routine (preventative) and breakdown maintenance of 11 Fuji Frontier Digital Minilab printers for a period of three years: Division: Forensic Services
Tender no: 19/ 1/ 9/ 1/ 98TR(17/18)