Net1 clears the air about validity of social grant cards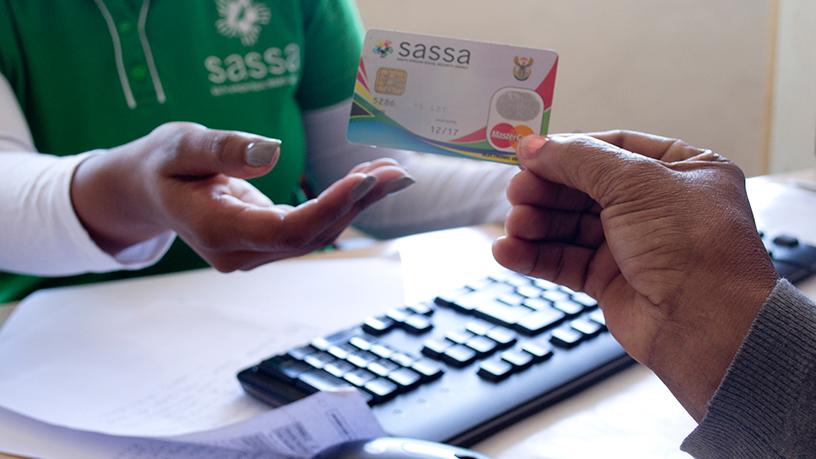 Social grant beneficiaries who have the EasyPay Everywhere (EPE) card (green card) may continue to use it to receive their payments, should they wish.
This is according to a statement from the management of Net1 UEPS Technologies, saying an EPE card is a valid bank card and grant recipients are entitled to receive their social grant on it.
The contract between the South African Social Security Agency (SASSA) and Cash Paymaster Services (CPS), a Net1 subsidiary, reached its sell-by date on 30 September after a tumultuous few years.
Yesterday marked the official takeover of social grant payments by the South African Post Office (SAPO), kicking into effect the use of the new SASSA gold card.
In the lead up to the expiration of the contract with CPS, SASSA and the Department of Social Development encouraged all beneficiaries to migrate to the new gold payments card.
The new SASSA card, developed in partnership with SAPO, is part of a phase-out approach to replace the old social grant cards and can be used for payments and withdrawals, the agency previously noted.
However, in a statement, Net1 management says EPE green card-holders can still elect to have their grants paid into these accounts.
"There were concerted attempts to confuse recipients, especially about the continued validity of the EPE green cards - or indeed that they had expired - ahead of this weekend's transition. We are very glad that social development minister Susan Shabangu confirmed under oath that...it is ultimately the beneficiaries' election (customer's choice) whether or not to continue with the EPE card or to transfer to their SAPO account."
The statement adds that over the past three-and-a-half years, EPE has serviced two million grant recipients per month through ATMs in selected retail stores, Net1 financial services stores, mobile ATM infrastructure, as well as point-of-sale devices at all Mastercard affiliated retailers.
"The EPE mobile teams will continue to service all pay points commencing on Monday, 1 October 2018, and provide service delivery in both urban and rural parts of the country. Our infrastructure has been enabled to process any bank cards and we are therefore able to service all grant recipients irrespective of the card or bank account they hold.
"Suggesting anything otherwise is not just false, it's wrong - and prejudices the very people who have been denied options for most of their lives or can least afford it.
"The Social Assistance Act makes provision for social grant beneficiaries to choose how best to receive and access their social grants. We remain committed to provide financial inclusion to any unbanked or under-banked person, irrespective of the bank account or bank card they hold."