'Father of GRC' to speak in SA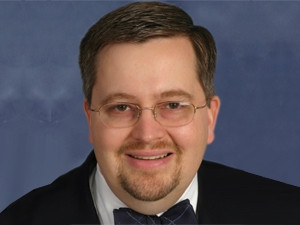 The need for governance, risk and compliance to drive value for business stakeholders will be highlighted by Michael Rasmussen, a renowned expert on governance, risk and compliance (GRC), at ITWeb's annual GRC event next year.
Rasmussen is regarded by many as the 'father of GRC', as he was the first to define and model this market while at Forrester Research in 2002.
ITWeb Governance, Risk and Compliance 2015 - a two-day conference followed by a day of workshops - is the fourth annual gathering of C-level executives and other senior business and IT decision-makers with a GRC mandate. It will take place at Vodacom World in Midrand during February next year.
"The theme for next year's event revolves around finding the balance for your enterprise between the regulations, risks and rewards particular to GRC initiatives," says Fay Humphries, events programme director at ITWeb. "Michael will make his considerable experience and expertise available to delegates at the event, through his international keynote and via a one-day workshop full of practical and actionable advice."
Rasmussen is on record as saying: "In a complex and continuously changing business environment, it is important for organisations to be aware of individual areas of risk, as well as the big picture of risk and its impact on business performance and strategy. Achieving this level of visibility requires a GRC architecture that acts as a central nervous system, connecting GRC data across the enterprise, and providing a business context to it."
An honorary life member of the Institute of Risk Management for his contributions to risk management and GRC, Rasmussen has contributed to US congressional reports and committees. He serves on the leadership council of the OCEG, a global non-profit think tank and community. He chairs its technology council, policy management group and its GRC architect group.
"Michael will be joined by other international and local speakers, who will equip delegates at the event with pertinent insights into GRC trends, tools and strategies," says Humphries.
This event promises to be a valuable learning experience, with high-level talks, practical case studies, interactive discussions, networking events and engaging workshops. It will cover pressing GRC topics as well as the latest legal developments.
Click here to find out more and register your interest in attending.