Wingu revamp redefines cloud in Africa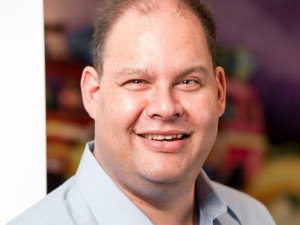 Wingu, Africa's first Ubuntu-certified public cloud computing platform and wholly-owned subsidiary of XON, the Sub-Sahara African ICT group, has revamped its cloud service to cater for 18 months of operational experience in meeting customer expectations.
The revamped service delivers improvements such as simplified access to the OpenStack environment and Docker containers run in virtual machines (VM) for greater system agility, flexibility, and elasticity, while granular per-minute, per-resource billing free of contractual lock-in remains.
"We've learned that while the cloud model cuts costs it's not the most important reason customers want to use the service," says Thomas Lee, GM of Wingu. "Cost containment is important but agility is more often their primary reason for choosing cloud solutions."
Lee says customers appreciate many of the benefits of the OpenStack environment but often find it complex and cumbersome to implement themselves. They also tend to want typical functionality, such as backups, which is now provided as a more automated option to overcome the limitations of non-cloud trained administrators. Some companies feel the need to retain direct control over their network security so Wingu now offers them a layer 2 fibre connection, a physical fibre link from their dedicated virtual machines (VM) to their data centre (DC) behind own firewall and otherwise entirely disconnected from the Internet.
They continue to appreciate the capex to opex budget shift.
"The cloud model can still be confusing to many business people though," says Lee. "Some think it automatically offers full redundancy, failover, backups, and continuity, while others want to replicate the architectures of their traditional systems in the cloud, allocating CPUs and storage to specific tasks instead of applying the elastic VM model and now even more elastic containerised applications in VMs."
Being able to dynamically create system containers gives businesses the ultimate flexibility and elasticity, says Lee. While the VM model apportions specific systems, which means set hardware compute and storage resources, operating system, and software programs, Docker containers running inside VMs make possible running many software programs on top of a common operating system (with incremental version differences run just in the container) and that means using resources more efficiently.
Wingu also affords customers the ability to allocate, at company or group level, a portion of cloud resources limited by budget or capability, but still only charges for actual resources used. That gives operational personnel the flexibility to be agile, spinning up systems or programs as they need them, while finance is assured costs are contained within predefined limits.
Some of the features of the revamped Wingu platform include:
* Revamped architecture for improved configuration;
* Slicker customer interfaces;
* Consolidated reporting for billing and multi-tenant environments;
* Storage architecture that offers instant data snapshots;
* Improved compute performance;
* Five-year support roadmap from the OpenStack Mitaka release;
* Better workflows;
* SecureCloud Networking, which is the layer 2 fibre connection direct from Wingu's DC to the customer DC where latency is just 1,5 milliseconds for one customer in the same business park and only 9 milliseconds for another customer across town;
* Will soon include the Amazon S3-compliant object store;
* Wingu hosts Cloud Days to educate and lead companies through integrating cloud into their environments; and
* Currently offers Docker in Ubuntu VMs but will soon offer Docker without the need for Ubuntu VMs.