Cape's ambitious connectivity plans surge ahead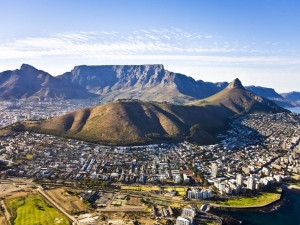 The City of Cape Town is moving ahead with plans to provide superfast broadband connectivity to residents.
In partnership with German-based telecommunications solutions provider, ADVA Optical Networking, the city has successfully trialled transmitting data rates of up to 400Gbps across its metro transport network. ADVA's partner XON Systems was integral in facilitating the trial.
The trial combined existing ADVA FSP 3000 infrastructure and the latest CloudConnect 400Gbps technology to connect the townships of Nyanga and Mitchells Plain.
It was one of the first demonstrations to transmit traffic at data rates of 200, 300 and 400Gbps over a deployed metro network.
According to the city, broadband connectivity is fundamental to creating an enabling environment for economic growth, development and inclusion.
Global experience proves affordable bandwidth is one of the main factors supporting investment and economic growth in developing countries, it notes.
Aggressive plans
The latest development comes after the Mother City this week announced plans to expand its free Internet network by adding 30 more WiFi zones. The city also plans to add 60 more zones in the following financial year to June 2017.
The estimated cost of the city's multi-year infrastructure investment programme to establish a broadband network across the city is R1.3 billon.
Last year, the city pointed out that capital spent on broadband infrastructure to date is R554 million, while the capital budget allocation for the 2015/16 financial year for broadband infrastructure is R236 million.
Most of the budget has been dedicated to installing fibre-optic cables and switching capacity in areas such as Harare, Kuyasa, Khayelitsha, Atlantis, Delft, Lentegeur, Site C, Mitchells Plain, Nyanga, Hanover Park and Seawinds, where there was previously no broadband infrastructure.
"The city is aligned with South Africa's vision as outlined in the National Development Plan - to provide a seamless information infrastructure that will underpin a dynamic and connected vibrant information society, and a knowledge economy that is more inclusive, equitable and prosperous," says the city's mayoral committee member for corporate services, councillor Xanthea Limberg.
"We are also pleased to partner with third-party service providers to roll out our digital inclusion strategy and stimulate economic development in less advantaged areas."
Growing demand
In the trial, the city says using existing wavelength division multiplexing (WDM) equipment to achieve such high capacity underlines how the networking technology scales to accommodate growing bandwidth demand.
The trial is also notable for being one of the first field demonstrations of DP-8QAM optical technology to achieve interim capacity of 300Gbps. The showcase underlines the City of Cape Town's commitment to delivering high-speed connectivity throughout the metropolitan area and to underserved townships, the city adds.
"What we've showcased here is a genuine technology landmark. Now that we know we have the power to create a 400Gbps backbone, the possibilities are immense," says Leon van Wyk, telecommunications manager, City of Cape Town.
"Ultra-fast connectivity will give government departments access to innovative new solutions. It will also make a huge difference for businesses and residents in this area. Successfully connecting the townships of Nyanga and Mitchell's Plain with a 400Gbps transmission shows we can bring high-speed broadband to areas that need it most. We know the power the Internet has to expand horizons, raise aspirations and enrich lives. Connecting people and local businesses with each other and with the world will regenerate entire communities," Van Wyk adds.
The 400Gbps trial made use of the City of Cape Town's existing WDM infrastructure, which stretches over more than 100km and covers the whole metropolitan area. The meshed network is built on the ADVA FSP 3000, a modular optical networking platform designed for scalability and bandwidth optimisation.
Super channel
To achieve the high channel capacity, the demonstrators created a two-wavelength super-channel. Data rates were then switched between 200, 300 and 400Gbps to show how capacity can be automatically adjusted according to the network's shifting traffic and transmission quality requirements.
Successfully transmitting a 300Gbps channel at just DP-8QAM is a significant milestone, says the city. This modulation format can handle lower signal-to-noise ratios for increased reliability, yet optimised fibre utilisation.
"This trial demonstrates that backbone networks can be made to work even more efficiently so that future bandwidth demand can be met without the need for significant investment," says G"unter Landers, sales director Africa, ADVA Optical Networking.
"The City of Cape Town is one of the leading municipalities in the country when it comes to providing its residents with state-of-the-art connectivity. It's been great to work with them on a demo like this. We've proved that they already possess the infrastructure to do so much more. Their not-for-profit network will soon be able to give an even bigger boost to local businesses and enhance the life chances of more people," Landers concludes.