Spectrum key to broadband penetration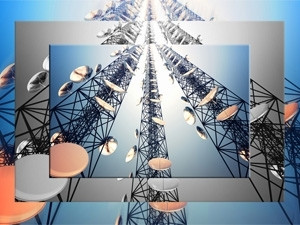 Mobile broadband development and access can only progress if spectrum is allocated by the regulators, says Joel Cooper, director of Africa and Middle East at Pyramid Research.
Cooper made the comments during a Huawei media briefing at AfricaCom 2015 in Cape Town. He said things have not progressed as fast as they could when it comes to spectrum allocation on the continent.
"Yes, there is progress in mobile broadband development but it can go even further and the key thing is spectrum. Spectrum needs to be allocated," he told ITWeb.
Cooper noted there are key points that can be used to incentivise regulators to speed things up.
According to Cooper, mobile broadband is not just about someone using Facebook or watching videos on YouTube. Mobile broadband can have significant multidimensional impact on society as well as social-economic impact, he commented.
"In the first instance, there is impact on GDP, there is positive employment benefits, as well as foreign direct investment. There is also the fourth category, which is the social fabric. The social fabric has more to do with expanding or improving education for underserved and rural areas.
"Use mobile as a medium to increase education offerings as well as health benefits, and making government services more accessible
"A solid detailed understanding of the benefits of spectrum can be an important driver and motivation for regulators to reassess their approaches to spectrum allocation," said Cooper.