SA, Nigeria lead in intra-African e-commerce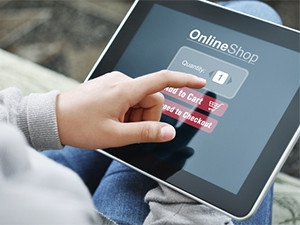 Intra-African e-commerce is on the rise and this may have positive implications for SA and the continent's stuttering e-commerce.
This is according to a recent study conducted by research firm Ipsos, which notes cross-border shopping is a growing trend with around 80% of shoppers going international when purchasing goods online.
SWIFT, in a research on cross-border payments, has indicated that African countries carry out about 23% of their trade with one another, a percentage higher than the 15% estimated by the World Bank and African Development Bank.
The Ipsos study notes in Nigeria an impressive 47% of the online spend is already taken internationally, while in SA, shopping across the continent continues to rise in popularity.
The two countries are playing no small role in boosting e-commerce on the continent, offering a much-needed shift that can potentially have a positive impact on both economies, says Ipsos.
The survey found that 90% of online shoppers own a smartphone or feature phone and use it to complete their purchases. More than half do so more than once a month.
Juliet Nwanguma, country manager at PayU Nigeria, says cross border transactions between SA and Nigeria are showing significant increases and this could play a pivotal role in the further development of the e-commerce market in both countries.
In addition, she says e-commerce success across Africa is never far from the mobile device. This may be the logical route to increased e-commerce volumes.
"Mobile banking apps have received significant downloads by bank customers in Nigeria. Similarly, the rise of mobile wallets - most notably in SA - presents another opportunity."
IDC says intra-Africa trade will be driven by ICT initiatives such as payment systems, financial inclusion initiatives, and cross-border payments.
It is the era of e-commerce for the African continent, says Ipsos. The growing relationship that sees consumers snap up deals across international lines can be used to enhance offerings and woo a new generation of consumers to the online table, it adds.
Currently, Nigeria leads the way when it comes to the volumes of online shoppers at 89%, SA comes in second at 70%, and Kenya in third at 60%.
Within these numbers, around one third of Nigerians are using South African online retailers and spending their cash across the borders, says the study.
From a regional perspective, these statistics highlight one very important fact - opportunity, says Ipsos. The online retail market has a chance to tap into these trends and to deliver both products and services that map back to market demand, it adds.
As mobile devices deepen their penetration and mobile wallets and payment solutions continue to evolve, consumers across the continent will have an increasingly secure and reliable way of finding the best deals no matter where they may be, notes Ipsos.
Nic Robertson, head of strategy at Media24 e-commerce, says in Africa any brand that sells online has to have a mobile site.
Also, a lot of brands are not targeting countries but cities - generally cities are more urbanised, connected and have more people with disposable income, he adds.
There has been a positive e-commerce trade balance for SA with Botswana, Lesotho, Namibia and Swaziland.
However, lack of infrastructure and lack of connectivity infrastructure continue to be big issues that can hamper growth on the continent, says Robertson.
A growing consumer class in Africa continues to spell opportunities e-commerce, he adds.
"Although the numbers of intra-African e-commerce market is still fragmented - there is big opportunity for brands that are willing to invest in infrastructure."