CEO defends EOH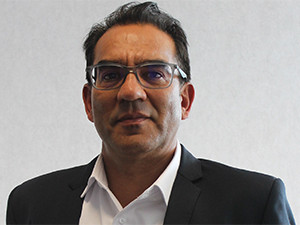 New EOH group CEO Zunaid Mayet says the company "remains strong, with a great leadership team and strong fundamentals", and he is personally committed to ensuring sound corporate governance.
Mayet was speaking in a letter to stakeholders, saying he is confident the group's "overall governance, risk and compliance (GRC) framework and processes are robust and strong".
This comes after negative media reports hurt the group's share price and stirred up controversy through allegations of corrupt business practices.
"The recent media reports about EOH have been a cause for great concern for us all. With the assistance of an independent legal firm, we have conducted a review and are satisfied that the insinuations in these reports are false and untrue, and we have repudiated them in the strongest terms."
This, after the Business Report published an article last week that alleged the company had been involved in corruption linked to services provided to the South African Social Security Agency (SASSA).
EOH responded to the article saying it was a "regurgitation of a previous article published by another media outlet three months ago", and that at the time of publication of the original article, EOH "publicly responded and repudiated the content of the article", which it says was "based on false and unfounded insinuations".
"The company would like to reiterate it has been a service provider to [SASSA] for eight years and is proud of its track record and quality, depth of skills and expertise it provides. All services provided to SASSA were awarded on merit, after having undergone open and transparent tender processes, in compliance with the Public Finance Management Act," it said in a statement last week.
However, this didn't stop the EOH stock price from coming under severe pressure following the media reports. Since 17 July, when the Business Report article was published, the share price has slid 17% lower from R126.99 to yesterday's closing price of just R105 per share. This morning, the share had begun recovering, rising to R108.67 per share at 10:30 CAT. However, over the long term, the stock has been struggling, falling almost 34% year-to-date and dropping more than 22% over the past 12 months.
In his letter, Mayet assured shareholders EOH is committed to being "an ethical, relevant force for good in all the societies that we serve".
"I am personally committed to ensuring sound corporate governance, and that we at EOH continue to conduct our business based on the highest ethical standards, while creating value for all our stakeholders," Mayet adds.
"As an additional measure, we have nonetheless brought forward the periodic review of our GRC framework, under the leadership of the chairperson of the audit committee."
The CEO says EOH continues to drive both organic and acquisitive growth - in line with its general strategy.
He says in terms of acquisitions, EOH "will be making announcements shortly, as the transactions reach final close". This was a reiteration of what he told ITWeb earlier this month, that the group plans to expand more into emerging markets.
"EOH's skills, IP and solutions are particularly relevant to these geographies, providing further growth opportunities into the future," he says.