SAP HANA disrupts database market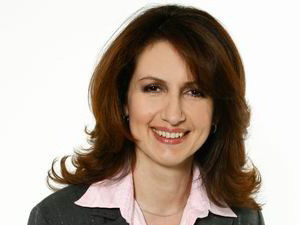 The advent of SAP HANA is disrupting the database market.
So says Estelle de Beer, pre-sales manager: real-time data platform and middleware at SAP, who adds: "The market never anticipated that the very 'old school ERP' company would bring something new and truly innovative to market that has now caused a following from competitors, who are all launching in-memory storage and analytics capabilities," says De Beer.
Gartner placed SAP in the leaders' quadrant of its 2013 "Magic Quadrant for Data Warehouse Database Management Systems" report, which cited SAP as a market leader for its "completeness of vision" and "ability to execute".
Commenting on the report, Dr Vishal Sikka, member of the Executive Board of SAP AG, Technology and Innovation, was quoted as saying: "SAP has leapfrogged the data management market with the joint innovation and expertise of Sybase and SAP. Our vision of a real-time data platform centred on SAP HANA has delivered breakthrough results and rethought how future applications are built."
As HANA is not coupled to enterprise resource planning applications as a dependency, non-SAP customers find value from it and the related real-time data platform portfolio for new applications, analytics and various other use cases to support the transformation in companies to true real-time enterprises, says De Beer. This flexibility, she adds, has seen HANA enjoy a "great take-up inside the SAP customer base, and massive interest from the traditionally non-SAP customers".
Companies across a range of industry sectors have already either developed applications or migrated existing applications to run on the HANA platform, says De Beer.
SAP is among the sponsors of the upcoming ITWeb 'Building a data warehouse for the decade ahead with Ralph Kimball' event, which is being held in Johannesburg on 19 November.
Commenting on the event, De Beer says: "The Ralph Kimball methodology and principles are as important in the new 'virtual data warehousing' world as they have always been in the physical data warehousing world."
For more information about the event and to book your seat, click here.