Top 10 reasons people use social media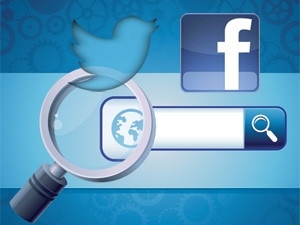 Social media has seen huge take-up over the past few years - both globally and on home soil - and it shows no signs of slowing down.
According to World Wide Worx, Facebook has 1.4 billion users globally, of which 11.8 million are in SA, and it has shown consistent growth over the past three years. Twitter has reached 280 million global users - from 140 million in 2012 - of which 6.6 million of its users are local.
GlobalWebIndex reports two-thirds of the world's Internet population aged between 16 and 64 say they use a social network each month.
The market research firm has also taken a deeper look into why this huge segment of Internet users takes to social media platforms, with the top three motivations having one thing in common: passive networking.
Here are the top 10 motivations behind people using social media platforms:
1. To stay in touch with what friends are doing (55%).
2. To stay up to date with news and current events (41%).
3. To fill up spare time (41%).
4. To find funny or entertaining content (39%).
5. To share opinions (39%).
6. To share photos or videos with others (38%).
7. Because a lot of friends are on social media (36%).
8. General networking with other people (33%).
9. To meet new people (32%).
10. To share details of daily life activities (27%).