Western Cape tech salaries: expertise cashes in - Salary Survey 2015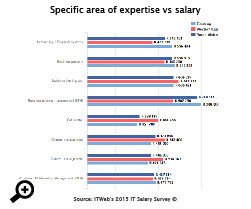 Although Gauteng pays the highest average IT salaries, in-demand skills such as business intelligence and mobility earn more in the Western Cape, the 2015 ITWeb/CareerWeb IT Salary Survey reveals.
Of those who responded to the questionnaire, almost 70% of those in permanent employment live in Gauteng, followed by 18% in the Western Cape and 7% in KwaZulu-Natal.
Overall, the average salary in the Western Cape is 7% lower than in Gauteng. At staff level, the difference is almost negligible (3%) and at operational management level it is 8%. But it is at the executive management level that the gap widens drastically - top management salaries in Gauteng are 25% higher than those same positions held by Western Cape respondents.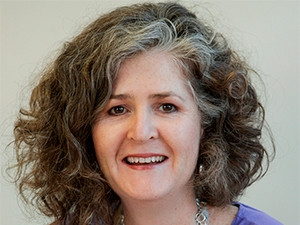 ITWeb asked Laura Hutchinson, national MD of Communicate Personnel, and Harriet Smith, branch manager of Communicate Personnel Cape Town IT, if these findings correspond with the trends they are seeing in the job market and the key reasons behind the discrepancy.
"As a starting point, the obvious answer is that big business resides in Johannesburg, generally regarded as the powerhouse of business in Africa and at the forefront of industry," comments Hutchinson. "In Gauteng, generally there are bigger businesses to be managed where bigger salaries are earned."
However, in the Western Cape, there is a sense of expansion and growth, she adds. "People are making lifestyle decisions and can work remotely, and are no longer as penalised workwise. 'IT without borders', driven by technology, means the gap in regional discrepancy starts to close as the playing fields become equal: with advances in technology, one can work remotely from anywhere nowadays, not always having to be physically present in the bricks and mortar, and therefore no longer so contained."
Looking beyond average salaries, the results reflect approximately 32% of primary platforms and expertise that achieve higher salaries in the Western Cape: business Intelligence, call centre management, content management, change management, mobile solutions/enterprise mobility, enterprise architecture, and security.
"IT in the Western Cape is more driven by foreign investors, start-ups and SMEs: there's a large number of innovative but smaller IT companies, with tech-driven work and smaller teams comprising owner, development manager and team," says Smith.
"Candidates have more scope to become involved in more aspects of the company. This lack of corporate hierarchy structure means personnel take on more roles within the company, which could be a reason for higher Western Cape salaries, as they are required to code, test and analyse as well. These businesses generally have flatter structures and fewer tiers than the industry corporates of Gauteng [where corporate salary gradings are in place] and the IT market is generally non-corporate."