Lessons learnt from Black Friday
This year's Black Friday was the biggest yet in South Africa, and proved how unprepared some online retailers were for the influx of shoppers.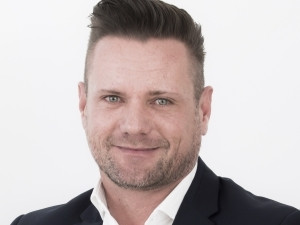 Every year Black Friday escalates in activity in South Africa. Three years ago, a few intrepid retailers offered special deals. This year, every single major retailer that does business in this country was offering some sort of deal, with some even extending the period to include the weekend and Cyber Monday.
As much as people waited outside stores for their doors to open at a minute past midnight on Friday morning, online shoppers waited just as eagerly to add heavily discounted items to their shopping baskets. However, many of them were unable to complete their purchases. Despite this, Takealot revealed a revenue of R87 million from its Black Friday sales.
Claude Schuck, regional manager for Africa at Veeam, says: "If retailers were to calculate the value of items added to baskets but unable to be purchased, it might make for an interesting exercise. If you're unable to complete your purchase on one site, it's a simple matter to do a quick Google search and find the same item elsewhere for a comparable price.
"However, the implication of sites such as Takealot, TFG, Dion Wired and Game crashing goes beyond the financial; one has to consider the damage caused to their brand by their inability to cope with shopper numbers. The number of shoppers who simply went elsewhere to make their purchases will probably never be calculated."
One online retailer posted a message saying that its doors had temporarily closed owing to the volume of shoppers that it was experiencing. Schuck says: "By doing this, the online store equated itself with a bricks and mortar operation, completely negating the ease and convenience that draws shoppers to buy items online."
He has a point. Certain major shopping events come around every year: Christmas, Easter and now the list includes Black Friday. People are increasingly choosing to make their purchases online because it's simply easier. Retailers have a year to prepare, yet some sites crashed within an hour of going live with their discounted offers. Schuck says: "It's not as though retailers can't predict what's going to happen - and if you consider the major players like Amazon, this sort of thing isn't even a blip on their radar. So what are they doing differently?"
One has to concede that the bigger online retailers have access to resources that local brands may not be able to afford. However, says Schuck, while not all business can afford to scale for peak demand and invest in infrastructure that they might only need a couple of days a year, it is possible to dial for peak demand.
"It's uneconomical and impractical for an online retailer to invest in the type of infrastructure that would enable them to survive a Black Friday level of demand. However, they could have prepared for the anticipated surge in site activity by moving workloads into the cloud and having the ability to turn services on and off as demand requires. Data costs are coming down, public and private cloud infrastructure is highly flexible, why wouldn't online retailers make the most of the opportunities presented?"
He concludes by saying, "If you're the CEO of an e-commerce business and this has happened for the past three years in a row, then something has to change and some hard questions need to be asked, in my view."