ShowMax announces peering agreement with NAPAfrica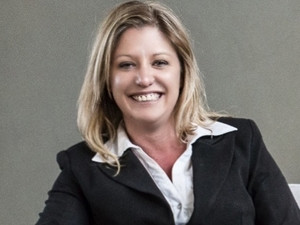 ShowMax, an Internet-based subscription video-on-demand service, has announced it is now connected to NAPAfrica Johannesburg, the largest Internet exchange point (IXP) in Africa. Originally launched in 2015, ShowMax is available in 65 countries, and houses Africa's largest subscription video entertainment catalogue.
"Streaming video over the Internet isn't difficult, but maintaining a consistently high quality service can be. By joining NAPAfrica, we're aiming to reduce latency and network hops, which ultimately means faster response times, fewer buffering events and a better overall customer experience. ISPs should also benefit from this move through reduced transit costs," says Mike Raath, Head of Distribution, ShowMax.
"We recently announced we'd surpassed the 20 million cumulative views mark - a serious achievement for a business little more than a year old. Given the increasing traffic volumes, this peering agreement is coming at exactly the right time to help us continue to deliver the best possible video quality," added Raath.
NAPAfrica has more than 216 members live on the eXchange since launching in 2012, and is approaching more than 140Gb of peering traffic. Welcoming ShowMax onto the network is exciting for NAPAfrica, with an estimated additional 50Gb of traffic passing through the network.
"The decision by ShowMax to join NAPAfrica is encouraging for the continent. It not only supports Africa's growth, but it also underpins the importance and role of Internet exchanges and further establishes NAPAfrica as the free peering point for the continent," says Michele McCann, business development manager, Teraco.
She says another benefit for ShowMax is the ability to cross-connect within the exchange: "The benefits and opportunities within NAPAfrica are numerous and potentially a significant advantage for ShowMax."
ShowMax invites all ISPs at NAPAfrica to peer with them by simply sending a request to peering@showmax.com.