One of founding shareholders of DFA, New GX Capital, invests in In2IT Technologies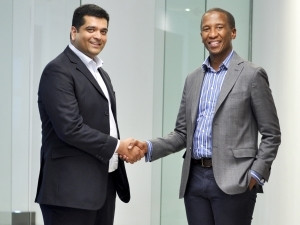 New GX Capital Holdings (New GX Capital), an established black-owned and controlled investment company, has acquired a 24.5% stake of the local arm of In2IT Technologies, a global technology services firm that, through its software and infrastructure offering, provides services to many of the top 100 companies in South Africa.
New GX Capital was established in 2005 by Khudusela Pitje, a chartered accountant and ex-banker at JP Morgan's office in London as well as in South Africa. He has positioned the business as an investor in companies that are well positioned in the technology, media, telecommunications (TMT), environmental, logistics and energy sectors, with a goal of developing long-term black investor capital investment that is not impacted by the five-to-seven-year funding horizon associated with private equity.
New GX is one of the founding shareholders of Dark Fibre Africa (DFA), an open access network infrastructure business that has transformed the passive telecoms infrastructure landscape in South Africa.
In2IT Technologies is headquartered in India, with a presence in Africa, the United States of America (USA) and Asia Pacific (APAC) regions. The company is recognised for its future edge technology expertise around cloud, mobility, analytics and remote infrastructure management.
New GX Capital is established in the 'core' telecoms sector with its investment in DFA and Dartcom, yet the company needed an investment to provide holistic technology services to telecoms and enterprise customers in South Africa and the rest of the continent. In2IT Technologies bridges that gap and enables it to deliver additional value to these businesses.
This investment has also boosted In2IT's broad-based black economic empowerment (B-BEEE) rating to a Level 2 status, and provides cross-selling synergies and opportunities to both companies.
Says Khudusela Pitje, CEO at New GX Capital: "With our new acquisitions, we aim to change the markets we enter and technology is a key enabler of this goal. In2IT Technologies has an in-depth understanding of how disruptive technologies can drive businesses into a new era, allowing them to change the way they fundamentally operate and interact with their customers.
"Furthermore, In2IT is aligned with our philosophy of investing in skills, job creation and upliftment of historically disadvantaged individuals in the South African market. It is important for us to share these goals and philosophies, ensuring we are aligned on a business level as well as jointly committing to upliftment and economic growth in the local market."
New GX Capital believes the future of transformation is in a new generation of B-BEEE investors with an active equity stake and long-term black investor capital. It is vital for the investors to demonstrate value to the businesses they invest in.
Says Saurabh Kumar, CEO of In2IT Technologies South Africa: "This move enables us to forge relationships with the businesses that New GX Capital has invested in, allowing us to explore synergies and new business opportunities. Value is also derived with New GX Capital's active participation in our business, sharing their expertise in the local market and business acumen. This, together with their strong leadership, will allow us to develop solutions that are not only innovative, but have a clear relevance to the South African market."
"This is an important milestone for both companies as it merges In2IT's global IT thought leadership with New GX Capital's strong roots and business leadership."