PIC reduces Altron shareholding to just 3%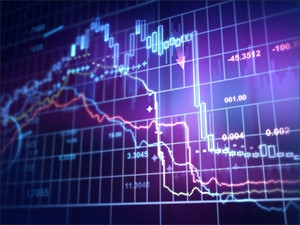 The Public Investment Corporation (PIC) has reduced its shareholding in Altron to only 3.478%, down from its double-digit ownership in the past.
A SENS statement confirms that on 6 April, the PIC disposed of Altron shares and now holds just over 3%. This came a few days after the PIC upped its stake in the technology group to around 8.9% on 4 April.
The PIC is one of the largest investors in South African equities and its investments contribute around 12.5% of the market capitalisation of the Johannesburg Stock Exchange (JSE). The PIC's largest client is the Government Employees Pension Fund.
Richard Hurst, director of enterprise research at Africa Analysis, says the move is likely the PIC "adopting a cautious approach to its local ICT investments".
"A more important issue may be that this evidence of a lack of confidence could spill over into other investors and in particular institutional investors who will begin to re-evaluate their positions in Altron."
George Kalebaila, IDC director for telecoms and Internet of things in Africa, says the move might be an investment decision that has nothing to do with confidence in Altron's future "but it does signal they may not be overly excited at the company's future prospects".
However, BMI-TechKnowledge MD Denis Smit does not believe the PIC's move shows lack of confidence.
"Altron is entering a new phase of its corporate life and any change is difficult in any organisation. The PIC is simply being prudent and reducing current exposure and will wait and see how all the changes pan out."
The PIC had not responded to requests for comment by the time of publication.
Other investors have been less cautious. Last week, Sanlam Investment Management acquired additional Altron ordinary shares on behalf of its clients and now holds 17.35%.
A little over a year ago, the PIC owned almost 14% of N ordinary share capital but on 18 March 2016, reduced its ownership of Altron N shares to 9.71%. On 2 December 2016, it sold another 5.2% stake, taking its total issued N ordinary share capital to around 4.5%.
Up until recently, Altron had two securities listed on the JSE: ordinary A class shares and N class shares. At the end of March, it concluded a restructuring of its share structure where it effectively cancelled and delisted its N class shares.
This was through a scheme whereby the company repurchased all of the issued N class shares for the issue of nine A class ordinary shares for every 10 N class shares. N class shares were previously traded separately and at a discount because they had minimal or zero voting rights - although they paid out the same dividend as ordinary A class shares.
Family un-ties
The share restructuring came along with changes to the group's control structure, to shift it from a family-controlled and -managed business to independent management. This brings an end to 51 years of control by the Venter family.
The technology group last December agreed to sell a 15% stake in the business to investment company Value Capital Partners for a capital investment of R400 million.
Previously, the Venter family had an economic position in the group of 17.5% but a 57% voting position. Going forward, the family will maintain its economic position but its voting position will be reduced to 25% plus one vote ? for as long as the family owns in excess of 10% of the A class shares.
Hurst sees the shake-up as a positive step, "as it is now no longer perceived as a family business and can be taken seriously as a meaningful player in the local ICT market".
Part of the new strategy includes a new CEO, with former MTN SA CEO Mteto Nyati taking over as Altron's leader on 1 April, although here is a handover period when he will work closely with outgoing CEO Robbie Venter.
Nyati's appointment has been widely greeted with support, and analysts believe it is a positive step due to his pedigree within the IT and telecoms industry.
"He brings a vast range of operational knowledge and expertise in running an ICT company in the local market. Nyati will need to concentrate on the fundamentals of the Altron business and seek growth opportunities," according to Hurst.
"Altron has some real gems in its portfolio and I think this new management team will bring greater focus and direction," Smit adds.
He says Nyati's appointment is "an interesting show by the shareholders of the direction they wish the group to take" and that he "is an excellent leader and very experienced but only time will tell how he performs".
Kalebaila says Altron, like many founder-run businesses, has reached a stage where it needs to bring in fresh talent and an outside view to help it move forward.
"We have seen this with Pick n Pay here and Research in Motion, now BlackBerry, at the global stage. This period of transition might force some shareholders to take a cautious approach and reduce exposure if the transition fails to work. Therefore, I would like to interpret PIC's decision is this light other than an indictment on Mteto's capability because that should not be in question," according to Kalebaila.
"The new strategy as envisaged by management appears to have done all the right things needed to turn the company around. They have simplified the structure, brought in new investors and changes to the board. However, the major challenge facing Altron will be the fact that market and trading conditions are not improving locally, making it tougher for such a restructured entity to find growth," concludes Hurst.