$103m bid for SA start-up GetSmarter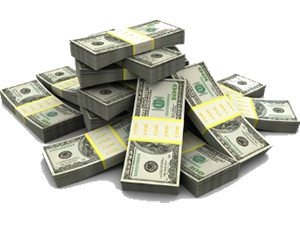 South African-based online education start-up GetSmarter is set to be bought out by US educational technology firm 2U in a $103 million transaction.
Both 2U and GetSmarter focus on delivering digital higher education from colleges and universities to unlock a student's full potential.
GetSmarter offers online short courses in partnership with some of the world's most renowned higher education institutions, including the University of Cambridge, Harvard University's online learning initiative, HarvardX, Massachusetts Institute of Technology, and Africa's top three universities, University of Cape Town, University of the Witwatersrand and University of Stellenbosch Business School.
The start-up boasts it is a high growth business that has served more than 50 000 students since inception with course completion rates that average 88%.
GetSmarter's portfolio includes over 70 short courses offered with its university partners, including Business Sustainability Management from the University of Cambridge's Institute for Sustainability Leadership, Global Health Delivery from HarvardX, and Healthcare Informatics from the University of Chicago. It operates under a revenue share model with its university clients.
2U says it will acquire GetSmarter in all-cash transaction for approximately $103 million, subject to certain purchase price adjustments, and an earn-out payment of up to $20 million in cash, subject to achievement of certain financial milestones in calendar years 2017 and 2018.
In a statement, 2U says subject to various closing conditions, the acquisition is expected to close during the third quarter of 2017. It adds that the acquisition is expected to strengthen 2U's position in the approximately $1.9 trillion global higher education market which is expected to grow approximately 8% in 2017, while accelerating two of the company's key strategic growth initiatives - expanding internationally and into non-degree alternatives.
"GetSmarter's pursuit of quality in online education, demonstrated by a uniquely high student course completion rate that averages 88% is truly remarkable and mirrors 2U' mission to offer the world's best digital education as defined by our partner students' outcomes and satisfaction." says Christopher Paucek, CEO and co-founder of 2U.
"With GetSmarter, 2U expects to strengthen its position as a leader in digital education. We also expect to accelerate our growth, extend our global footprint and provide a broader suite of services by matching up more students to the right programs at the right time as they further their professional and personal development."
"In 2U, we have found a partner who makes us stronger. They bring deep experience and access to capital that allows us to pursue stellar growth and stand out student outcomes at scale," says Sam Paddock, CEO and co-founder of GetSmarter. "We look forward to better serving our University partners and their students across the globe."
Following the closing of the acquisition, GetSmarter will be an independently operating, wholly-owned subsidiary of 2U, based in Cape Town. GetSmarter will continue to be operated by its current management team, including its founders, Sam Paddock and Rob Paddock, with GetSmarter co-founder and CEO, Sam Paddock, remaining as its CEO and reporting to Paucek.
Under the terms of the transaction, 2U will pay approximately $103 million in cash upon closing for all outstanding equity interests in GetSmarter, with up to an additional $20 million in cash payable to the equity holders of GetSmarter upon the achievement of certain financial milestones in calendar year 2017 and 2018.
In addition, 2U will provide certain members of GetSmarter's senior management team with approximately $9.4 million of restricted stock units in the aggregate, subject to the continued service of such individual to GetSmarter following the closing. Subject to various closing conditions, the acquisition is expected to close during the third quarter of 2017.
GetSmarter says its revenue was approximately $17 million for 2016, primarily generated by students enrolled in the company's existing programmes with its legacy South African universities and one university in the US.
In late 2016 and early 2017, GetSmarter significantly increased new client acquisition, leading 2U to expect a substantial increase in the number of courses offered, the number of students taking courses and therefore an acceleration in their business and the business of the combined company.
After excluding $2.2 million of cash compensation-related items and other costs that 2U expects to expense in lieu of purchase price, and including the estimated impact of potential future capital markets activities to replenish cash, 2U expects the transaction to be neutral to adjusted net income per share for 2017.
However, because of these expense items and transaction-related stock compensation expense, 2U says it expects the transaction to be dilutive to net income per share in 2017.