Start-up banks on IOT for disruption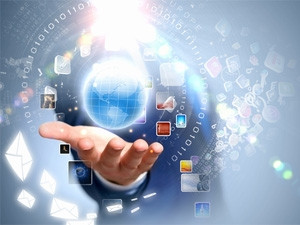 Johannesburg-based tech start-up Figtory is making use of the Internet of things (IOT) to disrupt industries.
Figtoryis an IOT-based digital design company that focus on developing IT infrastructure and delivering specialised solutions to the media, engineering and education sectors. It offers digital design, 3D modelling and animation, Web and application development.
The start-up was founded by three engineering students - Stanley Kgwedi, a mechanical engineering student fascinated by fuzzy logic; Lehlohohonolo Ramongalo, an electrical engineering student with an unhealthy endearment for music; and Sifiso Motha, an industrial engineer who loved computing and literature.
Figtory is part of the IBM global entrepreneurship programme. "IBM is putting code in the hands of developers every day. Through our global entrepreneur programme, we help South African start-ups with the go-to-market support, business mentorship, services, discounts, technical guidance and networking opportunities needed to quickly bring their solutions to market fast on our cloud platform," says Hamilton Ratshefola, country GM for IBM SA.
In an interview with ITWeb, co-founder Ramongalo said the company was officially registered as a business in 2011.
Figtory has three flagship products. The first is eGooma, a facilities management solution that enables any real-estate asset type - be it a building, taxi rank, zoo or orchard of crops on a farm - to be able to see, learn, measure different variables and help its custodians make decisions using Web, mobile, cognitive computing and smart sensory technologies, says Ramongalo.
"One problem we are trying to address at scale with eGooma is to have real-time reporting of the amount of water and energy real estate asset types are using at runtime so that waste and inefficiencies are identified quickly at the point of waste," he says.
"Secondly, eGooma will make old buildings, assets and other facilities intelligent enough to predict the future. Using big data analytics, we can help our clients create safe spaces that predict when their assets need to be maintained, remodelled or retired."
The second innovation is in the agriculture space and is called Sambug. "With Sambug, we are developing a cognitive mobile application that enables macadamia nut growers to identify pests on their orchards in time to prevent crop damage and improve yields," Ramongalo notes.
He explains the drought the Southern African region is coming out of has created a new kind of post-drought phenomena in agricultural pests that are new to scientists and threaten maize, sorghum, soybeans and potato crops.
This means pesticide practices and new data-driven approaches and tools need to be made available to growers who are combatting a volatile market, extreme weather patterns and new pest types, he notes.
The third and more popular innovation is Livestock Wealth, says Ramongalo. "This product was developed in collaboration with Ntuthuko Shezi, serial entrepreneur and electro-mechanical engineer who conceptualised the solution out of the frustration caused by the complexity and volatility of investment products offered on the Johannesburg Stock Exchange.
"This product offers a new way for ordinary people to invest in the beef market in a manner that is simple to understand."
Livestock Wealth is an online "crowd-farming" platform that allows clients to invest in cows. A potential investor anywhere can go to the site and, from photographs, select a pregnant heifer, currently priced at R11 675. Once it has been added to the online shopping cart and the terms of the investment have been agreed to, the investor needs only to punch in their card details, or transfer the amount via PayPal, to become a proud owner of a cow.
Figtory is looking for a R5 million investment to grow its business.