Internet Solutions ignites SME market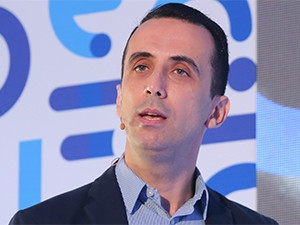 Dimension Data unit, Internet Solutions (IS), has launched a new division specifically aimed at small and medium (SMEs).
The newly-unveiled Ignite brand will absorb the existing divisions of the pan-African telecoms service provider that deals with the SME market. Ignite brings together the IS Ignite offering - which was launched two-and-a-half years ago; IS Direct; as well as the MWeb Business brand, which was bought from Naspers over a year ago.
"The reason we acquired MWeb Business initially was that we knew we wanted to play a bigger role servicing the SME sector in SA. MWeb has been servicing the SME sector for the past 17 years, and we see it as a massive growth segment," Ignite executive head Tony Koutakis told ITWeb in an interview.
Ignite offers SMEs a range of services, from Internet connectivity to communication, cloud, payroll, accounting and recruitment services.
"The SME market in South Africa right now is around R12.9 billion and it's predicted to grow at about a 6.9% compound annual growth rate over the next five years, to around R16.9 billion, so that's the size of the potential market," Koutakis adds.
Koutakis says there are about 450 000 active SMEs in SA, and they contribute between 30% and 35% to GDP and make up about 30% of the labour force.
"We have got a percentage of that market that is not huge at the moment, but we want to expand through the Ignite brand because there is huge potential."
He says Ignite also plans to expand further into the African continent in the medium to long term, ideally within the next three years. The division will look to Nigeria and Kenya first.
Bye-bye MWeb Business
Part of the rationale behind the new brand was to move away from the MWeb Business name to avoid misperceptions in the market, since it split from MWeb Consumer.
"When we acquired MWeb Business, we had naming rights for five years, but after we acquired it, we soon realised there was a lot of confusion in the marketplace, and that we needed to move quite quickly. So we had an agreement with MWeb Consumer that by April this year, we would have moved away from the brand," explains Koutakis.
He says the company felt it needed to rebrand as a way to better differentiate itself from MWeb Consumer, which is still owned by Naspers.
The Ignite brand does not carry the IS name, he notes, but it's still very much a part of Internet Solutions and a proud division of Dimension Data. The Ignite division is one of four divisions the IS business has now been segmented into - with the others being the wholesale, enterprise and consumer divisions.
Enabling SMEs
Ignite's goal is to service SA's SME market and better equip them to compete in today's fast-paced, competitive and tech-led business environment, the company says.
"With the right digital tools, we believe SMEs can be just as efficient, connected and productive as corporates with large ICT budgets, if not more so," says Koutakis.
He says Ignite will leverage off IS's expertise and network, but at the same time it realises the SME segment needs a different engagement model, with a focus on simplicity.
"The result is a single support-driven portal that enables SME owners to manage their services portfolio online, wherever they are, as need and budget dictates," he says.
Ignite says sign-up happens quickly, without paperwork; there is no contract lock-in; and services are billed via a pay-as-you-use model. Expert support is provided by face-to-face client managers or by the 24/7 call centre.
"By providing both services and support to SMEs, Ignite enables SMEs to focus on building their businesses and increasing profit - to benefit themselves, their employees and the economy as a whole," concludes Koutakis.