Top YouTube moments in 2017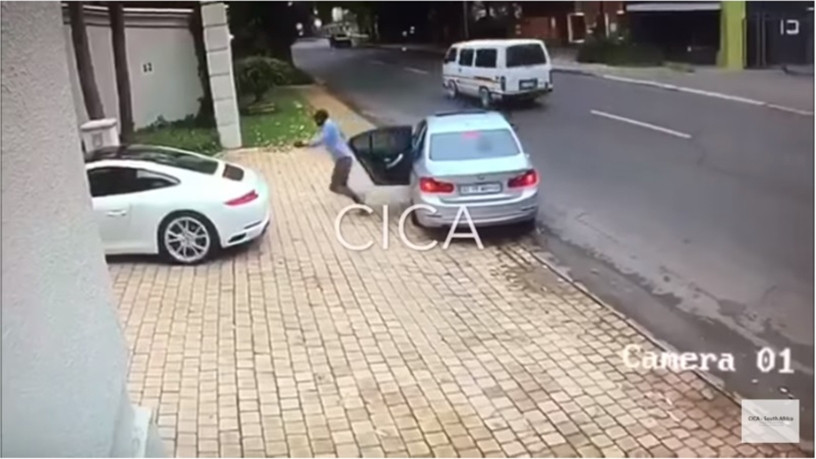 This year, South Africans opted to watch local artists' music videos and videos depicting crimes or near-misses on YouTube - as the top 10 most watched views on the platform reveal.
The Google-owned online video giant has released the top trending videos in 2017 for SA and globally. There was little overlap between what South Africans were choosing to watch and what the whole world tuned into.
Top 10 videos watched in SA in 2017, excluding major music labels:
1. Bhizer (ft Busiswa, SC Gorna, Bhepepe) - Gobisiqolo
2. Kaybee (ft Lady Zamar) - Charlotte (Official Video)
3. Sun-EL Musician - Akanamali Feat. Samthing Soweto
4. Ramscomics: Noko Mashaba - Student Problems #CAClasses
5. Sipho Ngwenya feat Thinah Zungu - Jesu fik'ekuseni
6. Danger Flex SA - New Durban bhenga Dance 2017 (Basky Bhenga dance) They ki?led it!!
7. South African Videos - Uzalo Mamlambo in real life...wow you can't believe.. So beautiful
8. Mark Angel Comedy - Maths Teacher (Episode 118)
9. Crime Intelligence & Community Awareness - Porsche driver outwits armed hijackers in Johannesburg
10. Eyewitness News - Simphiwe Ngema remembers late husband Dumisani Masilela
The top 10 music videos South Africans watched this year, including international acts, were: Ed Sheeran - Shape of You; DJ Khaled - I'm the One; DJ Khaled - Wild Thoughts; The Chainsmokers & Coldplay - Something Just Like This; Luis Fonsi - Despacito; Bruno Mars - That's What I Like; Taylor Swift - Look What You Made Me Do; Kendrick Lamar - Humble; French Montana - Unforgettable; and Jason Derulo - Swalla.
Every year, the company puts together one video, called Rewind, which mashes up the most viewed videos of the year into one compilation. The top trending videos for 2017 are based on views, shares, comments, likes and more.
"YouTube Rewind brings together the biggest music, trends, memes and characters from 2017 featuring today's biggest YouTube stars and mainstream personalities. From international phenomena and educational videos to thrilling moments from traditional media and big names, this year's list of top trending videos represents the amazing variety of creativity brought to YouTube each day," the company said in a statement.
YouTube Rewind 2017 features 290 YouTube creators, representing nearly 20 countries, as well as viral stars, top musicians and celebrities. YouTube Rewind 2017 includes 20 days of principle production around the world, from London to Tokyo to New York to Los Angeles to Rio.