Wearable tech heralds BYOX era
Just when corporates have started getting to grips with the phenomenon of bring-your-own-device (BYOD) in the workplace, a new strain of mobile technology - wearable tech - is making its way into the mainstream, bringing a new set of challenges to the boardroom table.
This time, however, businesses are likely to be more prepared as they have already fought the BYOD battle and have now resigned themselves to the fact that the influx of new technology cannot be confined to employees' private lives. This is according to analysts and comes as 2014 - dubbed by some as the year of the wearable device - moves into its second half.
At the beginning of 2013, ABI Research forecast that by next year, 485 million wearable computing devices will be shipped annually. This year alone, Samsung - which has upped its focus on enterprise mobility and instigated much of the new wave - introduced the Gear Fit and Gear 2 alongside its new flagship smartphone, two months ago.
Meanwhile, Apple is reportedly preparing to sell its first wearable device this October, aiming to produce three million to five million smart watches a month in its initial run. Reports suggest these will also be geared towards a health and lifestyle focus.
Addressing media at a round table to increase awareness of Samsung's enterprise mobility drive on Friday, Paulo Ferreira, head of enterprise mobility at Samsung SA, tagged wearable tech as one of the elements that would be a concern for companies going forward.
"Because these devices go hand-in-hand from a connectivity perspective, they ultimately find their way into the enterprise by virtue of their symbiotic relationship." Ferreira says, in the short-term, corporates should plan for the infiltration of wearable tech as it will ultimately be part of the equation as the innovation curve matures.
BYOX shift
Tech analyst Liron Segev, from TheTechieGuy.com says, despite the relatively low threat early-day wearable technology presents to corporates, South African businesses are acutely aware of impending developments that will "sooner than later" see new devices entering the workplace as standalone SIMs - effectively becoming their own mobile phone.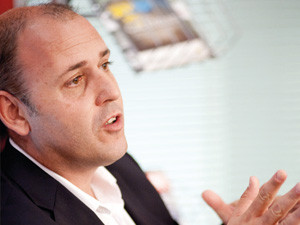 "Most wearables entering the mainstream now still have to be paired with a smartphone for any connectivity, but the next phase - seen at Mobile World Congress and which is already available - is devices that have their own SIMs." He notes that consumers can probably expect to see Samsung launch a huge wearable offensive in the market, this year still.
Segev says corporates are frantically trying to handle the new wave - dubbed BYOX (bring your own everything) - even though mainstream use may not be on their doorstep just yet. "They know it's coming and there is nothing they can do. IT will have to look at BYOX as one thing, in one box - and they have to gear up now, before the next lot of devices are in stores everywhere."
Ovum analyst Richard Hurst says wearable tech will undoubtedly have an impact on the enterprise - both internationally and locally - as there are some clear benefits for the enterprise, such as always on and ease of access. In light of this, says Hurst, enterprises will need to look at their entire digital strategy and what it means to them, with BYOD and wearable computing forming parts of these whole services.
Inherently intrusive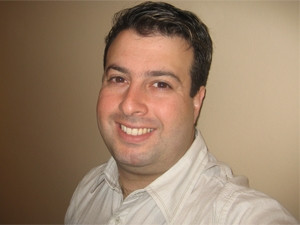 Basha Pillay, head of technology: end-user computing at Dimension Data, notes wearable devices are in essence another part of the pane of glass in front of the BYOD challenge that is being addressed at the backend.
World Wide Worx MD Arthur Goldstuck agrees. "Wearables are merely an extension of the existing BYOD landscape, in effect providing a quick glance into what is already there. It is still only a window into the backend."
Goldstuck says wearable devices will, however, pose another problem to businesses, due to their inherently invasive nature. "Businesses will find themselves having to deal with the etiquette of wearables more than the effect in terms of data demand, at least in the early stages."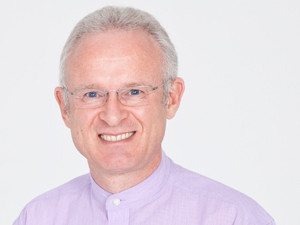 Ferreira says, while there is little concern to the corporate if wearable tech is being used purely for health and lifestyle, one caveat is the availability of the camera on some of these devices. "[This] does present a security concern for some organisations."
Goldstuck says the camera functionality of wearables like the Samsung Gear has the potential to boost data use once supported by apps that make for easier sending and sharing from the wearable device. "Most other functionality is still low end and does not pose as much of a challenge."
The real tipping point, he says, will come when video is built into wearables. "Although that is the case with Google Glass, it has such limited penetration, and such a social stigma, that it won't in itself result in this kind of shift."