ITWeb investigates: Eskom bidders kept in the dark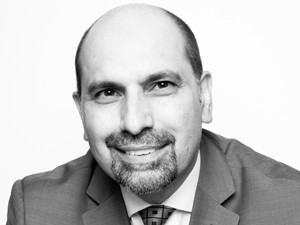 While Eskom has pulled the plug on its long-term partnership with outsourcing giant T-Systems, it has yet to appoint a new service provider to take over the provision of its ICT services - more than a year after receiving 11 bids for the renewal of the contract.
Concerns are growing that the chaotic state of Eskom's ICT division - as well as the large-scale problems the power utility currently faces with keeping the lights on - have caused the contract to fall through the cracks.
It is understood three major ICT players have been short-listed for the R1.9 billion deal: Dimension Data, HCL and Wipro Technologies. However, industry sources claim the delay in awarding the contract, which was initially expected to happen in January, is causing at least some of the players to reconsider their interest.
Furthermore, sources also warn the delay could potentially be "catastrophic" for the already beleaguered power utility, as it could adversely affect key customer services such as billing, prepaid electricity and contact centres. Eskom's customer service contact centre is made up of seven regional sites that provide telephonic, fax, e-mail, mail and SMS service channels for customer service, operating 24 hours a day and seven days a week.
More crucially, a prolonged delay in awarding the contract - and the potential withdrawal of bidders - could impact the parastatal's plant maintenance and tracking systems, which in turn could be disastrous for its ability to produce electricity. The utility has been buckling under a constrained power system for some years now, and has had to implement load-shedding since the end of last year.
While T-Systems has refused to comment on the situation, saying it cannot discuss customer contracts in open forums or discuss contracts on behalf of any of its customers, it is understood the deal has been extended on an ad hoc basis. According to information in ITWeb's possession, the company will continue to provide ICT services to Eskom at least until July or August, suggesting the utility is not expecting to award the contract for at least the next few months.
Despite saying it would do so, Eskom has not answered any questions posed to it by ITWeb.
No communication
Meanwhile, industry sources close to the deal say the entire tender process has left much to be desired, with missed deadlines, little communication from Eskom's side, and no certainty about the conclusion of the contract.
After receiving 11 submissions in February last year, an adjudication and award was expected to be announced by May 2014, with a month or two anticipated for negotiations, explains a source.
They are revealing a minimal amount of information and are hoping for a minimal amount of public reaction.

DA shadow minister of public enterprises Natasha Michael
This was supposed to have been followed by a commencement of the transition of the deal in June/July, with the successful bidder expected to finally start services on 3 January 2015 - coinciding with the expiry of the original T-Systems agreement. "This was a very sensible and plausible plan. But things were not to be so rosy," says the source.
"Bidders received no communication at all until late July of 2014, and by then it was apparent the January start would be missed. Industry reeled, as the most significant competitor threat was a successful rebid by T-Systems - they did, after all, have the necessary insight, relationships, experience and knowledge. This too was not to be.
"With many bidders making a lot of requests for guidance, Eskom finally completed the initial adjudication and called three of the bidders into a late October-November best and final offer (BAFO) process."
The source reveals the BAFO process was well designed to give Eskom information to make a "scientific and transparent comparison, even taking into account the different companies and their risk appetite in contracting".
"In the BAFO briefing, CIO Sal Laher - days before he was suspended from Eskom - provided a slide deck to bidders, showing the plan for how Eskom would insource the staff to support WAN, security, databases and storage in December and January; and that by mid-January the final award would be made and the contract signed for commencement of transition on 1 March 2015.
"This is obviously past the T-Systems contract expiry. T-Systems was not on the shortlist and, as a result, would have to be considering their next move and to exit and transition 300-odd people to the new provider. T-Systems had a six-month exit plan commitment and Eskom informed all the bidders this had been extended to later in 2015 to ensure no service disruption."
Staff turnover
However, industry sources say things have started to go wrong again, noting load-shedding turned Eskom from a quietly working state-owned enterprise to a crisis-wrought organisation.
Confounding the problem is the turnover of senior executives, including the departure of former CEO Brian Dames, in March 2014, which left Eskom under the leadership of acting CEO and chairman of Eskom's procurement committee Colin Matjila. Sources say the suspension of Laher, at the end of last year, resulted in the tender process grinding to a halt.
Meanwhile, T-Systems transferred about 50 people and a variety of services back to Eskom - with industry experts saying this is a difficult process, no matter how well planned, and that various issues had to be dealt with.
According to industry observers, due to the hiatus in the process, the rumour mill got going, with speculation surfacing that T-Systems is up for sale, that there has been a cut in the company's funding, and that it is abandoning its Africa expansion programme. In addition, T-Systems staff - who had by then been told the Eskom contract would be transferred to a new provider - started leaving the company to avoid possible retrenchments, or avoid being transferred to one of the bidders, under a Section 197 process.
"The process has still not progressed. T-Systems will do everything they can to support Eskom, but - under the conditions of uncertainty - it is not feasible to expect them to retain the best skills, meet the service level agreements, and recruit replacements. The costs will sky-rocket and any service provider who is operating under such uncertainty would require a higher fee for their services - to pay retention bonuses, extend software licences, leases, etc," says another source close to the process.
The source also explains, for the remaining bidders, the cost of waiting is incredibly high, as teams were built to get ready to win or lose the request for proposals process. It is understood the two international operators - HCL and Wipro Technologies - would be flying in people to get the process started. Meanwhile, Dimension Data is understood to have set aside many people and particularly its contracted small and medium enterprises, while it is working hard to prepare for a contract of this magnitude.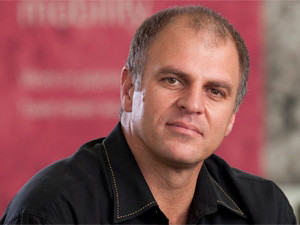 It is understood the contract will be worth less than the original deal with T-Systems, as some parts of the work will be insourced by Eskom. The new contract is said to be worth around R1.9 billion, over five years, as opposed to the T-Systems deal, penned at the end of 2010, which was valued at R2.5 billion over five years. The new service provider will ultimately have to deal with large volumes - 36 000 end-users, 5 000 servers, 1 000 sites - under the scope of the contract.
T-Systems SA MD Gert Schoonbee said in an earlier interview that he is unable to comment on specific contractual details, but described the Eskom deal as one of the most challenging contracts with which to achieve stability in terms of cost and service delivery.
Several years ago, T-Systems beat four rival bidders to secure state-owned arivia.kom, after interest was shown by Dimension Data, IBM, Siemens and Accenture. Its successful bid not only gave it access to the Eskom contract, but also a long-term Transnet deal that was rumoured to be worth about R200 million a year.
Schoonbee revealed T-Systems currently has six big customers that make up 80% of its revenue. "On the one hand, this is good, but it's also a big risk. From a contractual perspective, we cannot rely on contractual protection to see out the term of a contract. There are service level agreements that give companies the power to terminate contracts. We have to rely on customer loyalty - that is very important to us."
Veil of secrecy
While Eskom remains tight-lipped about the tender process and the state of its ICT division, speculation is rife that this unit is in disarray, which is also holding up the awarding of the outsourcing deal. The utility has repeatedly refused to comment on the reasons for Laher's suspension.
However, towards the end of last year, Eskom started a voluntary separation packages process, which was said to have drawn several applications from management in the company's group IT division.
T-Systems will do everything they can to support Eskom, but - under the conditions of uncertainty - it is not feasible to expect them to retain the best skills, meet the service level agreements, and recruit replacements.

An industry source close to the deal
According to various reports at the time, in addition to Laher's suspension, several senior managers from the ICT division were asked to resign, with sources expressing concern about the state of Eskom's information management system, saying poorly-considered cost-cutting and an exit of skilled staff and consultants are hampering the flow of information within the utility.
Acting CIO Sean Maritz declined to be interviewed by ITWeb.
Democratic Alliance (DA) shadow minister of public enterprises Natasha Michael says she is not surprised Eskom has refused to comment on the ICT contract, as it is shrouded in a veil of secrecy.
"They are revealing a minimal amount of information and are hoping for a minimal amount of public reaction. As long as Eskom was operating, everything was fine. But now there is a flood of bad publicity engulfing this parastatal and we have many former employees coming forward with information about what is really going on at Eskom."
Michael says the only way the DA has been able to get information out of Eskom is through the Promotion of Access to Information Act, adding the party has submitted a number of applications around Eskom's contracts, procurement process and its electricity supply to foreign countries. This information will be released via press statements, she says.
"Eskom is in a very bad way. The administrative blackout and the lack of embargo on information means there are a lot of things hidden within Eskom. Unfortunately, Eskom employees are also too scared to talk to us, for fear of losing their jobs or worse," Michael notes.