A week for shopping
ARM Holdings, Cisco, HP, Mimecast and Nutanix all made acquisitions during a busy week.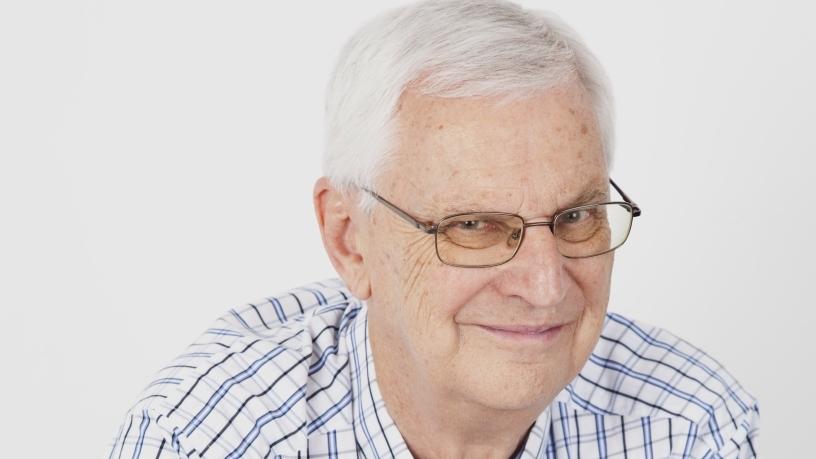 The raft of acquisitions, including ones by ARM Holdings, Cisco, HP, Mimecast and Nutanix dominated the international ICT market last week.
At home, the EOH/Lebashe deal stole the local ICT space.
Key local news
* Mixed Q1 numbers from MiX Telematics, with revenue up 12.6% but profit down 57.5%.
* Satisfactory year-end figures from Ellies, with revenue up 8.1% and back in the black.
* A positive trading update from Adapt IT.
* EOH and Lebashe have entered into a landmark BEE transaction within the technology sector, which will make EOH one of the largest, majority black-owned technology companies in Africa, following a R1 billion investment by the latter.
* Altron is about to dispose of Altech UEC, as it looks to conclude the sale of non-core assets.
* MICROmega is planning a name change to Sebata Holdings.
* A renewed JSE cautionary by EOH.
* The retirement of Bill Venter, founder of Altron.
Key African news
* The Uganda Communications Commission has authorised Airtel Uganda to manage the network of cash-strapped K2 Telecom for the next three years.
* The appointment of Frehiwot Tamiru as CEO of Ethio Telecom.
* The departure of Andualem Admassie, CEO of Ethio Telecom.
Key international news
* ADP acquired Celergo, a leading provider of global payroll management services.
* ARM Holdings, part of Softbank, bought US-based Treasure Data, a data analytics firm, for $600 million.
* AMC Networks purchased RLJ Entertainment, a premium digital channel company, for $274 million.
* Bechtle acquired Systemax's French IT value-added reseller business operations for $246 million.
* Boingo Wireless bought Elauwit Networks, a leading provider of high-speed WiFi and technology solutions to the student and multifamily housing market.
* Cisco purchased Duo, a cyber security group, for $2.35 billion.
* DocuSign acquired SpringCM, a sales software start-up.
* Ebix, a leading international supplier of on-demand software and e-commerce services to the insurance, financial, healthcare and e-learning industries, bought Mumbai-based Mercury Travels and Delhi-based Leisure Corporation.
* The acquisition by Global Payments of AdvancedMD, a provider of cloud-based software as a service solution to small to medium ambulatory physician practices.
* HP bought Apogee, a printing company, for $500 million.
* Insight Enterprises purchased Cardinal Solutions, a national provider of digital solutions across mobile, Web, analytics and cloud with over 20 years of experience.
* Mimecast acquired Solebit, a security software developer, for $88 million.
* Nutanix bought Mainframe2, a leader in cloud-based Windows desktop and application delivery.
* SS&C Technologies Holdings purchased Eze Software, a premier provider of global investment technology to support the front-, middle- and back-office, for $1.45 billion.
* Vonage acquired TokBox, a subsidiary of Telefonica.
* Zensar bought Indigo Slate, a digital marketing focused customer experience agency with revenue of approximately $20 million in fiscal 2018.
* A federal jury in California has awarded Canadian patent licensing company WiLan $145.1 million in damages against Apple for patent infringement.
* Dialog Semiconductor has ended its discussions with Synaptics.
* Apple has become the first $1 trillion market capital publicly listed US company.
* Very good quarterly figures from Allied Motion Technologies, Baidu, EPAM Systems, Mitel (back in the black), Orbotech, Paycom Software, PC Connection and Sogou.
Apple has become the first $1 trillion market capital publicly listed US company.
* Good quarterly numbers from Apple, Arista Networks, Arrow Electronics, Bandwidth, Boingo Wireless (back in the black), Camtek, CRA International, Fortinet, Gartner (back in the black), HannStar Board, Huawei, Insperity, InTest, IPG Photonics, Kulicke & Soffa, Kyocera, Mercury Systems, Motorola Solutions, Nuvoton Technology, OpenText, Qualys, Quantenna Communications, Radware (back in the black), Rudolph Technologies, Sharp, Stamps.com, Systemax, Take Two Interactive Software, Tetra Tech, Tower International, Trimble, TTM Technologies, Ultimate Software, Verisk Analytics and Winbond.
* Satisfactory quarterly results from AMC Networks, ARC Document Solutions, Arris International, Booz Allen Hamilton, CDW, Cerner, CGI Group, Charter Communications, Chrome Ate, Cogent Communications, Coherent, Cohu, CommScope, CSG Systems International, Eaton, EFI, Entravision Communications, ESI, Fiserv, Garmin, Harris, IDT, Insight Enterprises, KLA-Tencor, Logitech International, Nintendo, O2 Micro (back in the black), ON Semiconductor, Perficient, Quanta Services, Rogers, Sabre, Seagate, Silicon Motion Technology, Sony, T-Mobile US, TDS, Teledyne Technologies, Teradata (back in the black), TransAct Technologies, Unisys (back in the black), US Cellular, XO Group and Zix.
* Mediocre quarterly results from Altice Europe, Cardtronics, Changyou.com, CHT, Far EasTone Telecommunications, Innolux, InterDigital, MDC Partners, Sprint, Veon and Web.com.
* Mediocre half-year figures from Elite Material.
* Mixed quarterly figures from ADP, Akamai Technologies, American Tower, Amkor Technology, Amdocs, BCE, Belden, Celestica, Cognex, Cognizant Technology Solutions, GoDaddy, Pitney Bowes, Quality Systems, Sanmina and Vonage, with revenue up but net income down; and from Activision Blizzard, Axcelis Technologies, Dish Network, Engility Holdings, First Data, FIS, Global Payments, IGT (back in the black), Quotient Technology, Radiant, RadiSys and Samsung Electronics, with revenue down but net income up.
* Very poor quarterly figures from CPSI.
* Quarterly losses from Acacia Communications, Adesto Technologies, Aerohive Networks, Agilisys, Altice USA, Appian, Apptio, BlackLine, Carbonite, Cirrus Logic, Consolidated Communications, Cray, DexCom, Diebold Nixdorf, Digimarc, Echelon, FireEye, Fitbit, Frontier Communications, Glu Mobile, GoPro, Groupon, GTT Communications, Inovalon Holdings, Intelsat, Internap, iQiyi, Iridium Communications, Kratos, MagnaChip Semiconductor, Macom Technology Solutions, Microvision, MobileIron, Orbcomm, Pandora Media, PDF Solutions, Pixelworks, Qorvo, Rambus, RealNetworks, SBA Communications, SendGrid, Sequans Communications, Shopify, Sierra Wireless, Sohu.com, Square, SS&C Technologies, Stratasys, Symantec, Synacor, Tableau Software, Telesat, Tesaro, TPK, Varonis, Westell, Zendesk and Zynga.
* A half-year loss from Inmarsat.
* The appointments of Normand A Boulanger as vice-chairman of SS&C Technologies; and Sudheesh Nair as CEO of ThoughtSpot.
* The resignation of Guy Gecht, CEO of EFI.
* A very good IPO on Nasdaq by Sonos, a provider of wireless multi-room home audio.
* A good IPO on the NYSE by Arlo Technologies, a provider of an intelligent cloud infrastructure and mobile app with a variety of smart connected devices that transform the way people experience the connected lifestyle.
Research results and predictions
Worldwide:
* After registering a flat volume of 38.12 million units in Q218, global notebook shipments are estimated to pick up gradually and resume a single-digit annual growth in the fourth quarter, with overall second-half 2018 shipment numbers to inch up 0.9% on year, according to Digitimes Research. Also, Huawei has replaced Apple as the number two seller.
* Global tablet shipments are expected to hit the level of 40 million units in Q318, up from 37.08 million units in the second quarter, according to Digitimes Research.
* The worldwide infrastructure as a service market grew 29.5% in 2017 to total $23.5 billion, up from $18.2 billion in 2016, according to Gartner.
* Smartphone vendors shipped a total of 342 million units during 2Q18, resulting in a 1.8% decline when compared to the 348.2 million units shipped in Q217, according to IDC.
* Global spending on 3D printing (including hardware, materials, software, and services) is forecast to grow to $23 billion in 2022, with a five-year CAGR of 18.4%, according to IDC. It forecasts worldwide spending to exceed $14 billion in 2019, an increase of 23.2% over 2018.
Stock market changes
* JSE All share index: Down 0.1%
* FTSE100: Down 0.5%
* DAX: Down 1.9%
* NYSE (Dow): Up 0.1%
* S&P 500: Up 0.4%
* Nasdaq: Up 1%
* Nikkei225: Down 0.8%
* Hang Seng: Down 3.9%
* Shanghai: Down 4.6%
Look out for
International:
* General Electric selling at least portions of its GE Digital subsidiary.
South Africa:
* Further restructuring/disposals by Altron.
Final word
Fortune recently published its latest '40 under 40' list. Included were:
1: Kevin Systrom, co-founder and CEO of Instagram
1: Mark Zuckerberg, CEO of Facebook
7: Xu Li, co-founder and CEO of SenseTime
8: Drew Houston, co-founder and CEO of Dropbox
8: Daniel Ek, co-founder and CEO of Spotify
14: Anjali Sud, CEO of Vimeo
16: Evan Spiegel, co-founder and CEO of Snap
25: Pavel Durov, co-founder and CEO of Telegram
40: Rana el Kaliouby, co-founder and CEO of Affectiva