Naspers-backed Luno scores 2m wallets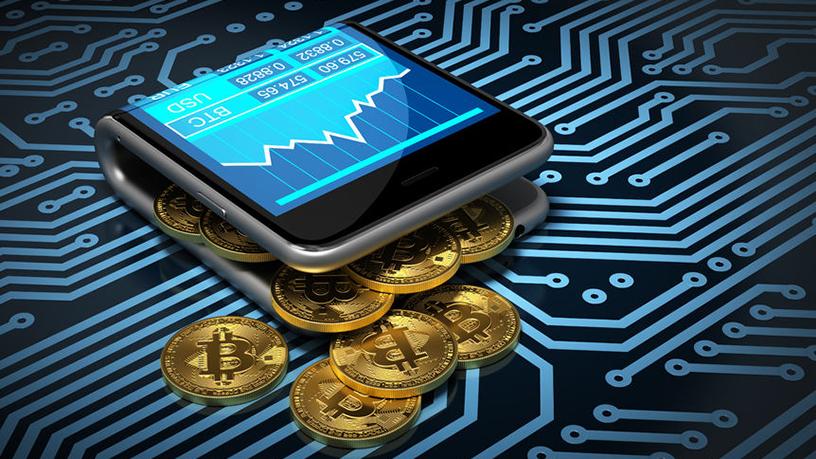 Although there are several players entering the South African crypto-currency space, Naspers-backed Luno's star keeps on rising.
Yesterday, the company announced it now has two million customers (wallets) spanning 40 countries.
Luno says in the last month alone, more than $302 billion worth of crypto-currency trades have been completed globally, demonstrating the soaring appetite for the crypto-currency industry across the world.
Bitcoin, the first and most popular crypto-currency, now exceeds the $125 billion total market cap.
Luno (formerly BitX) is a Bitcoin company headquartered in London, with operations in SA, Indonesia, Malaysia, Nigeria, Singapore, the UK and 35 other European countries.
The company was founded in 2013 and the exchange was set up by Timothy Stranex and CEO, Marcus Swanepoel, a former investment banker.
Stranex is a BSc graduate from the University of Cape Town who began his career as a software engineer at Google in Switzerland. He worked on Google Maps during his four years at the company, while also completing an MSc in theoretical physics from the University of Zurich.
Wallet services
Luno facilitates Bitcoin storage and transactions such as buying, selling and paying through its Bitcoin wallet services. Luno is SegWit-integrated and also operates exchanges between fiat money and Bitcoin. Since November 2017, Luno has also supported Ethereum.
"Reaching the two million customers is a significant achievement. We strongly believe that by making Bitcoin more accessible through education and by offering a user-friendly, safe platform, more and more people across the globe can benefit from a better financial system," says Swanepoel.
"This milestone demonstrates the growing adoption of crypto-currencies across the globe and reinforces our aim of reimagining a financial system where money is cheaper, faster and safer with open and equal access for everyone," he adds.
Luno has three core products: Luno Wallet for consumer payments, crypto-currency conversion and storage; Luno Exchange, a professional crypto-currency trading platform; and Luno Enterprise, which offers merchant integration, open application programming interfaces (APIs) as well as catering for institutional investors.
"Over the past 24 hours, roughly R54 million worth of Bitcoin has been traded on our BTC/ZAR exchange," says Swanepoel.
The company has raised over $13 million in funding since launch in 2013 and is backed by global tech giant, Naspers Group, which led Luno's Series A round, and Balderton Capital, which led the Series B round, among others.
It now has a growing international team of over 250 employees.
Luno's milestone comes as more and more crypto-currency players are descending on the South African marketplace.
This year, crypto-currency platform BitFund entered the local market. South African-based exchange, Coindirect, also expanded its offering to include an integrated trading exchange for over 40 altcoins.
AltcoinTrader, one SA's leading crypto-currency exchanges, also added another crypto-currency to its basket of coins, which currently stands at 13 coins, including the latest addition of Cardano.
Leadership of US-based crypto-currency marketplace Paxful recently visited SA looking to expand its business on the African continent, taking on the likes of Luno. LocalBitcoins, BitKan and Bitsquare are also forces to reckon with in the market.
Experts predict total crypto-currency market value could reach $1 trillion by the end of 2018, which is why crypto-currencies are believed to be an attractive alternative investment option by many.
Welcome competition
Commenting on the local competition, Swanepoel says: "We welcome competition in the local markets, especially those who are trying to educate people and provide a high quality service, as the ultimate mission here is to change the financial system, make it simple, safe and equal for everyone and we're still just at the start of this journey.
"In the South African market, we tend to see an increase in trading volume when the price goes up, but things are a bit more muted during these periods of horizontal consolidation. This might be due to the fact that it has become a bit of a mantra in the Bitcoin community to always HODL.
"We always encourage people to take things slow, learn as much as they can about digital currencies, especially during periods of runaway markets."
According to Swanepoel, the Luno business is growing exponentially in response to the sustained consumer demand but it is still at the beginning of its journey.
"There is so much potential for us in South Africa and a huge amount to achieve for the company and the industry, bringing the new financial system into the mainstream," he says.
"The majority of South Africans have not even heard of Bitcoin or crypto-currencies so the opportunity and focus are to introduce more and more people to this new decentralised financial system. We have, since day one, been very focused on an intuitive, non-technical user experience, fast customer support and our mobile suite of products."
He points out that financial institutions have started to show interest, so there are many opportunities in the enterprise space, including working with banks and asset managers.
"Luno has a pipeline of big names and institutions that are integrating their APIs for various use cases," he concludes.